This mango pineapple sangria slush blends together white wine and frozen fruits to create a fun twist on a summer favorite!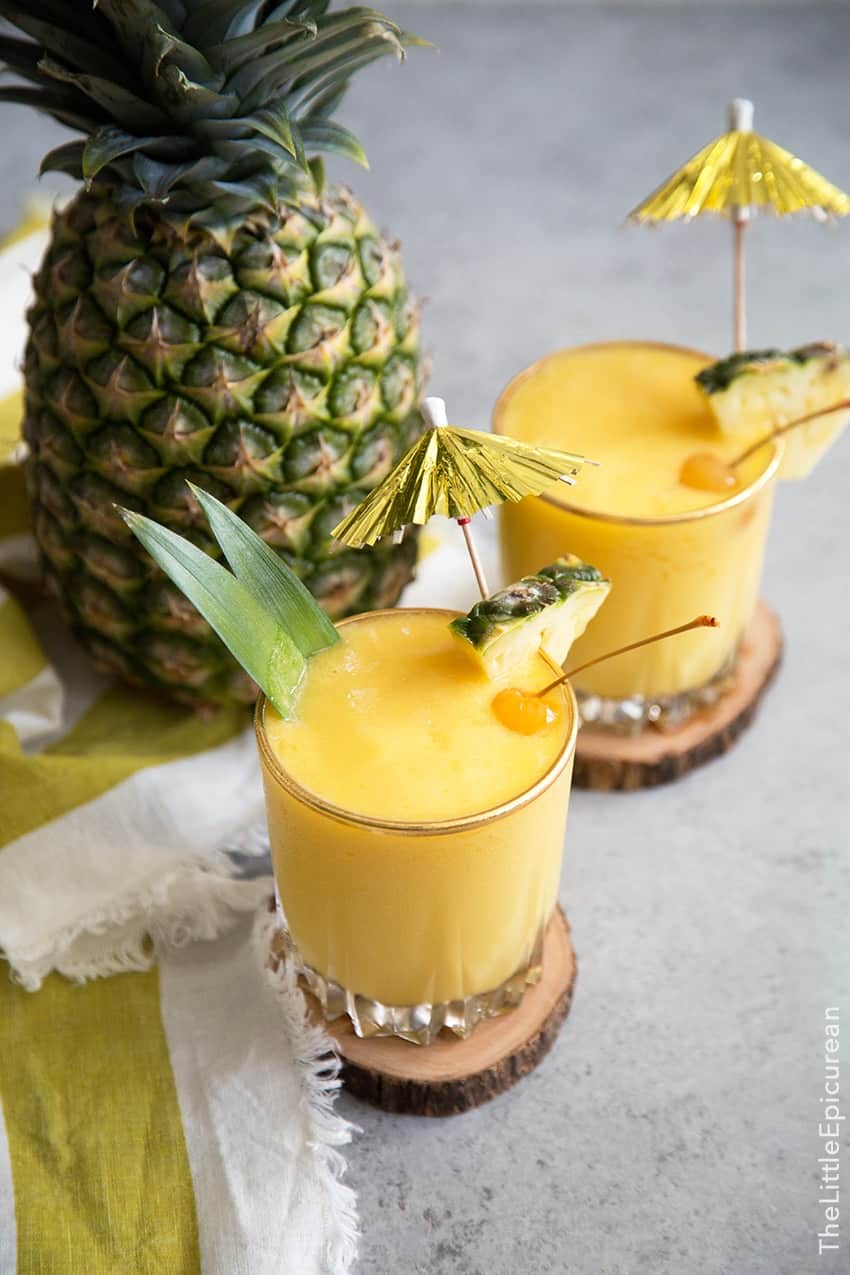 Aloha from Hawaii!
I'm on the Big Island for the week celebrating my birthday. It's my first time on this island and I'm loving it. But then again, Hawaii holds a soft spot in the my heart. Last year's trip to Maui was the last vacation I took with my dad. Any island of Hawaii will bring happy memories of us eating all the shave ice, açaí bowls, and malasadas within reach.
I've been reading this psychology book that tries to recalibrate the way you think. It's all about readjusting the way you perceive the world, the way you manage and interpret emotions, and the way you create definition for yourself and others. It's a very difficult read that is really pushing my boundaries and challenging me to think differently. We'll see how I fare once I complete the 700+ page book.
Speaking of definitions, I'm calling anything that combines wine and fruit a sangria. Now that we're all on the same page, let's talk more about this mango pineapple sangria slush (aka boozy smoothie).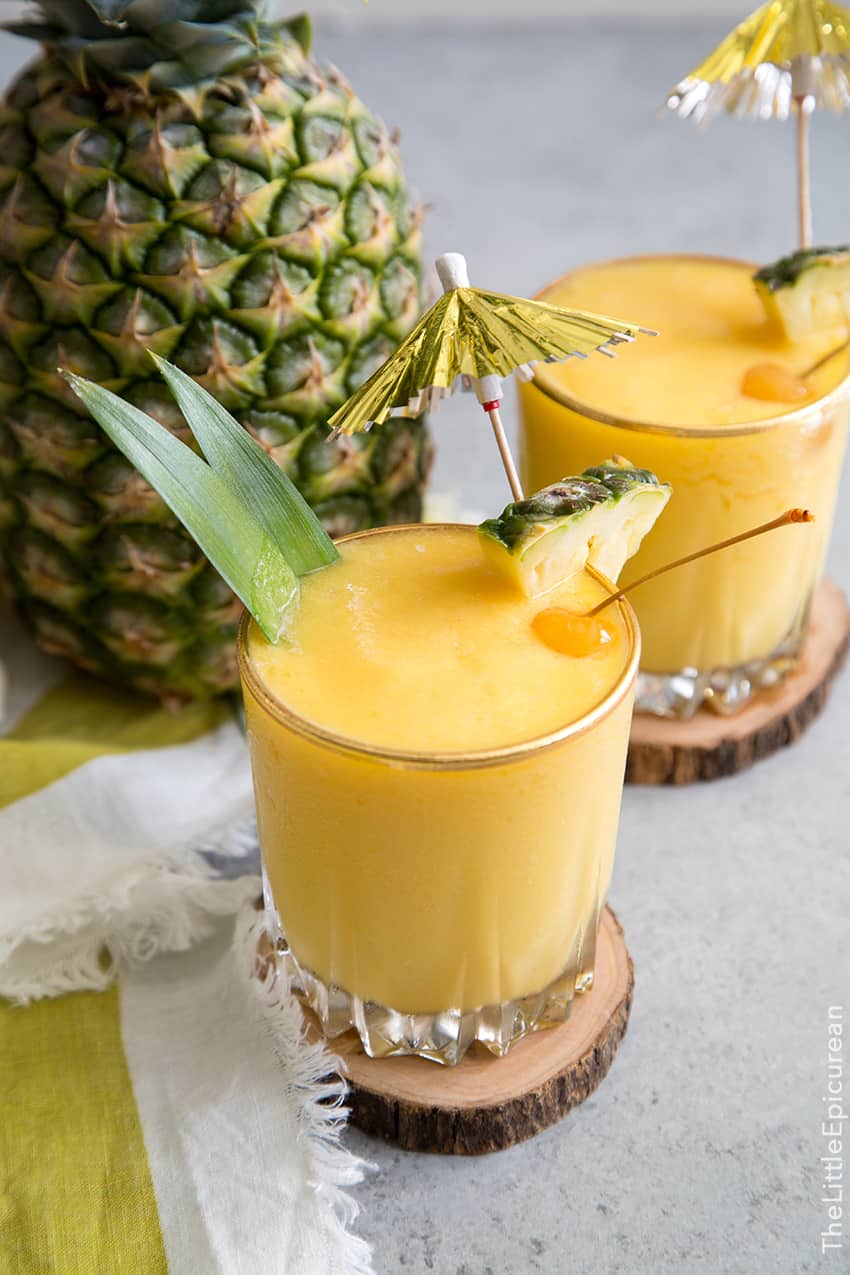 During the winter I like to stick to dark rich red wines and the more traditional sangrias. My winter sangrias include lots of spices and less fruit (just apples and oranges). During the warmer summer months is when I like to experiment and let loose. (See: lychee sangria, stone fruit sangria, raspberry peach sangria popsicles)
This is my first blended sangria. It's a glorified smoothie and it is life changing. From now on, I think all summer sangrias should be a frozen blended concoction.
How to make Sangria Slush:
The key to making this mango pineappe sangria slush is frozen fruits. The frozen pineapple chunks and frozen mango chunks give this slush body and texture. If you like to take it step further, you could even freeze the white wine in an ice cube tray.
The use of frozen fruits allows the drink to be slushy without diluting its flavors the way ice would.
Mango Pineapple Sangria Slush
Yield: serves 3-4 (multiply as needed)
Ingredients
2

cups

frozen pineapple chunks

1

cup

frozen mango chunks

1

cup

chilled white wine (Pinot Grigio or Sauvignon Blanc works best)

3/4

cup

pineapple juice

1/4

cup

ginger liqueur*

1

oz

fresh squeezed lime juice

5

dashes bitters*

pineapple wedges, to garnish

maraschino cherries*, to garnish
Instructions
In a blender, combine frozen pineapple, frozen mango, white wine, pineapple juice, ginger liqueur, lime juice, and bitters. Process until smooth. Mixture will be rather thick.

Serve immediately and garnish with pineapple wedges and maraschino cherries. Cheers!