Mango pineapple sangria slush blends together white wine and frozen fruits to create a fun twist on a summer favorite!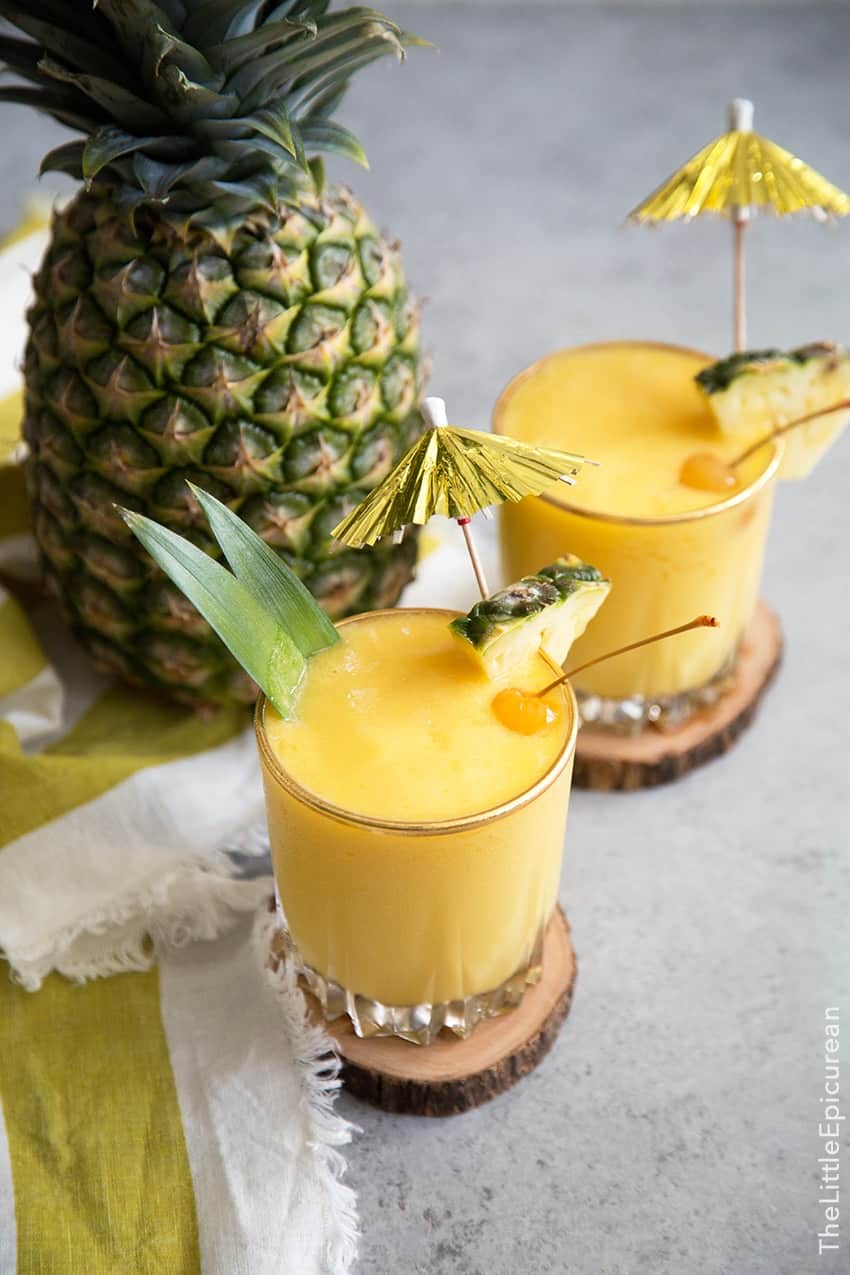 Shakespeare penned in Romeo and Juliet, "What's in a name? That which we call a rose. By any other name would smell as sweet."
What is sangria? The name has evolved to encompass so many meanings.
By extension, I'm calling anything that combines wine and fruit a sangria!
This mango pineapple sangria slush will be on repeat all summer long!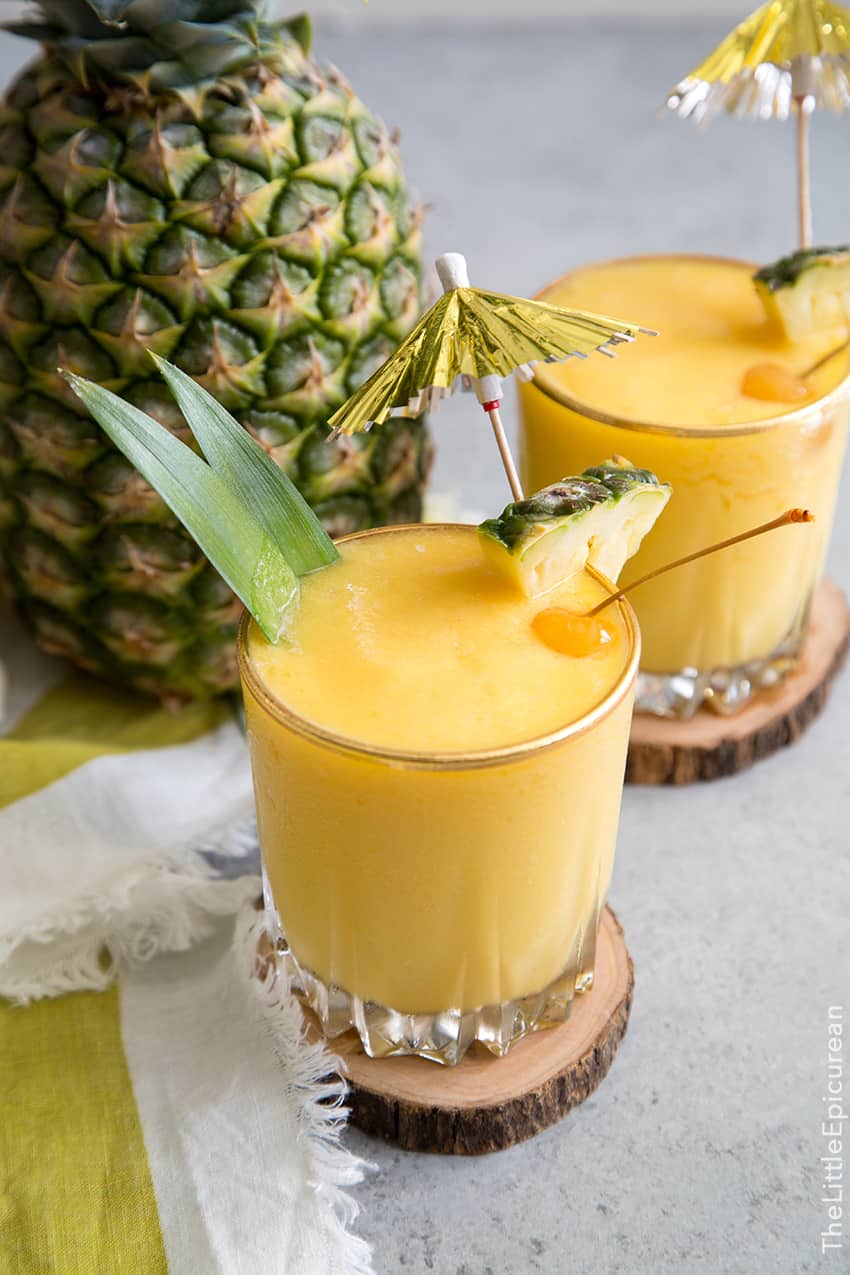 Blender Sangria Slush
The key to making this mango pineappe sangria slush is frozen fruits.
The frozen pineapple chunks and frozen mango chunks give this slush body and texture.
If you want to take it step further, you could even freeze the white wine in an ice cube tray. You'll end with a texture similar to this frozen cherry jack and coke slushies.
The use of frozen fruits allows the drink to be slushy without diluting its flavors the way ice would.
Key Notes:
Use a powerful high-speed blender that will be process the frozen fruits into a smooth and creamy consistency
Frozen fruits are a must! Don't use fresh fruit or thawed, previously frozen fruits. Frozen fruit chunks are necessary to create that slush-like texture.
Serve immediately! Overtime, the mixture will separate.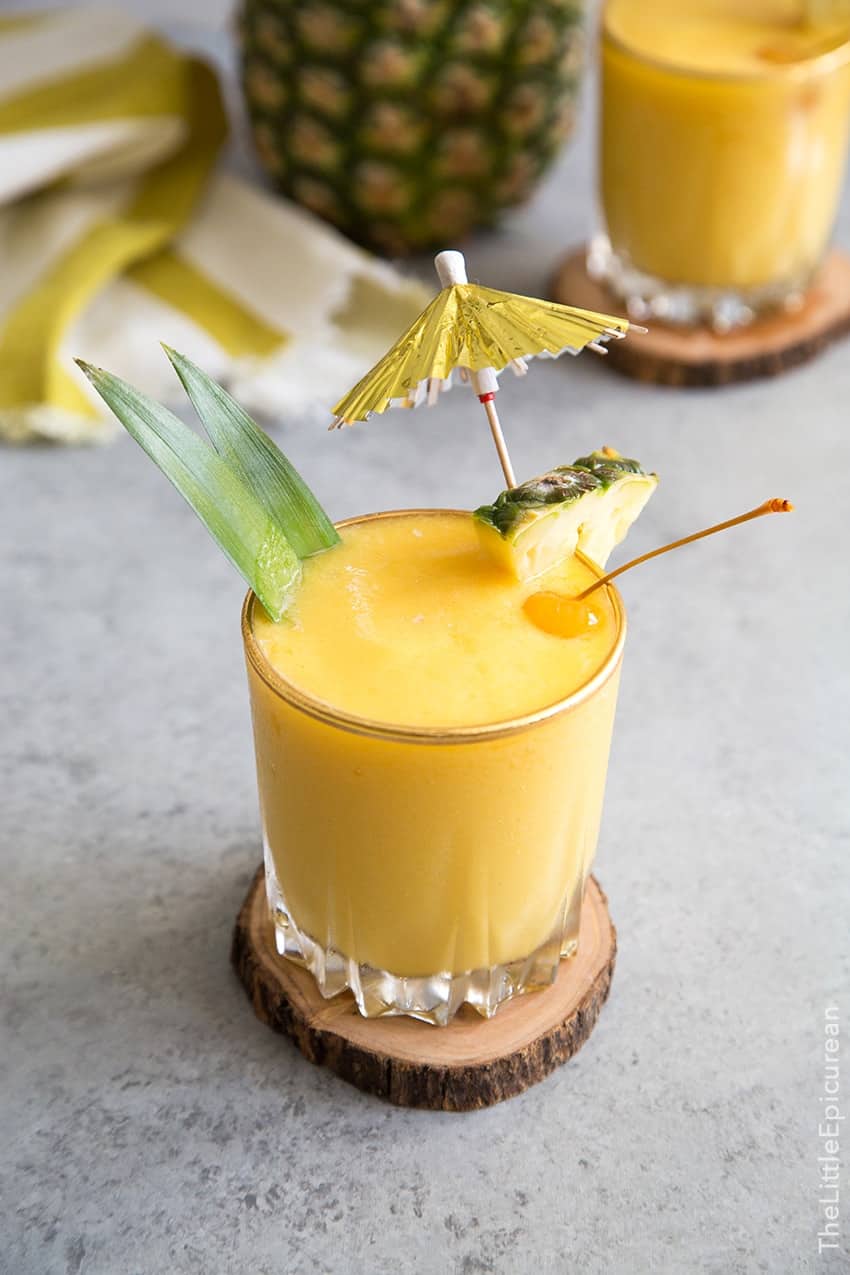 Boozy Mango Pineapple Smoothie
During the winter I like to stick to dark rich red wines and the more traditional sangrias.
My winter sangrias include lots of spices and less fruit (just apples and oranges).
During the warmer summer months is when I like to experiment and let loose. (See: lychee sangria, stone fruit sangria, raspberry peach sangria popsicles)
This is my first blended sangria. It's a glorified smoothie and it is life changing.
From now on, I think all summer sangrias should be a frozen blended concoction!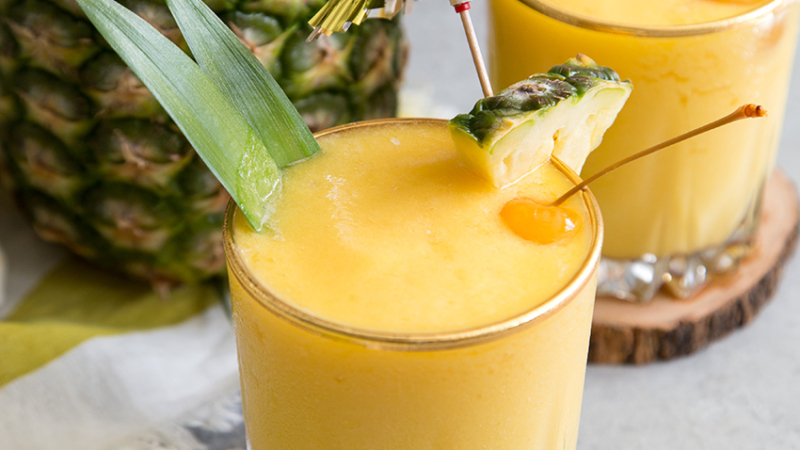 Mango Pineapple Sangria Slush
This mango pineapple sangria slush blends together white wine and frozen fruits to create a fun twist on a summer favorite! 
Ingredients
2

cups

frozen pineapple chunks

1

cup

frozen mango chunks

2

cups

chilled white wine (Pinot Grigio or Sauvignon Blanc works best)

¾

cup

pineapple juice

¼

cup

ginger liqueur*

2

Tbsp

fresh squeezed lime juice

(1 oz)

5

dashes bitters*

pineapple wedges, to garnish

maraschino cherries*, to garnish
Instructions
In a blender, combine frozen pineapple, frozen mango, white wine, pineapple juice, ginger liqueur, lime juice, and bitters. Process until smooth. Mixture will be rather thick.

Serve immediately and garnish with pineapple wedges and maraschino cherries. Cheers!