These raspberry peach sangria popsicles pack all the punch of your favorite summertime beverage into a portable frozen treat. Have your sangria and eat it, too!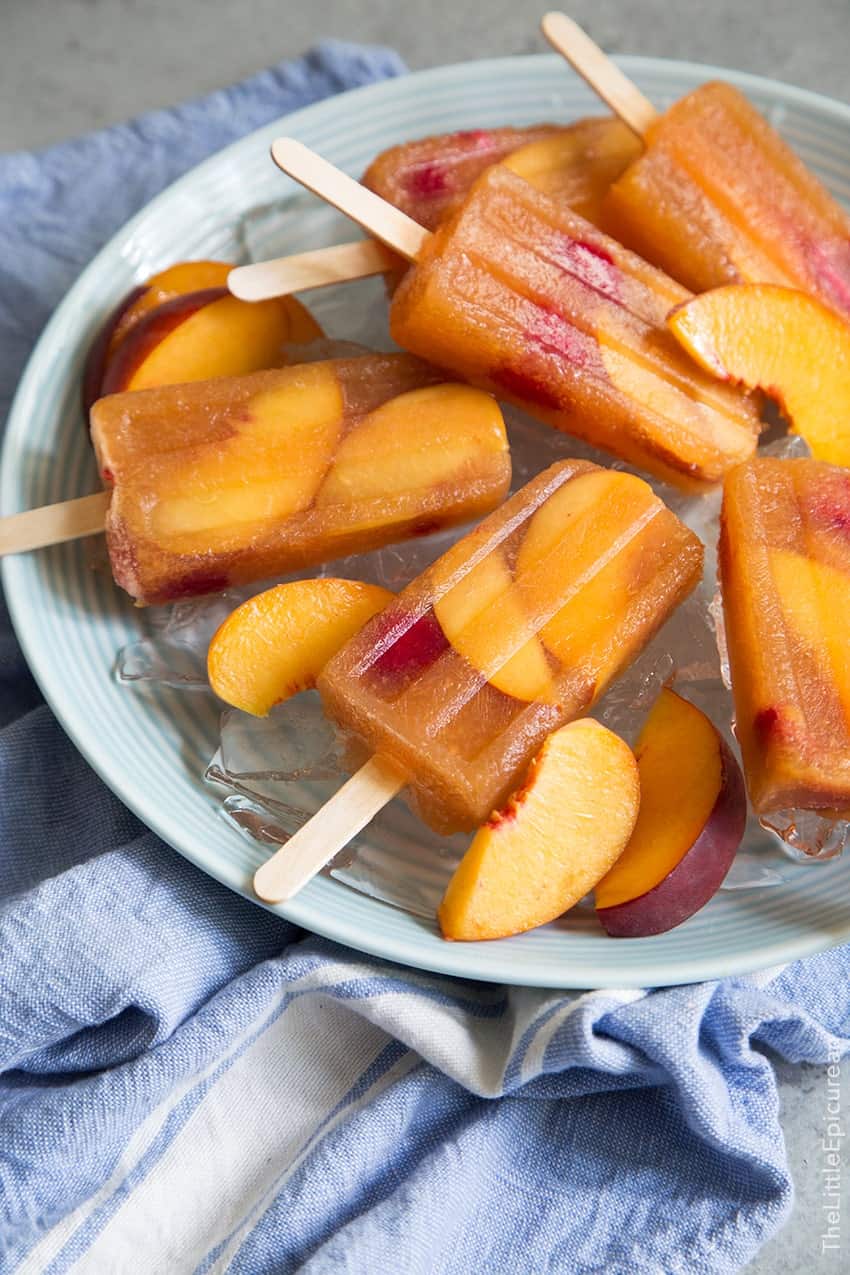 Summer Peach Sangria Popsicles
Let's be honest. Rosé IS summer water.
During these hot months, you're allowed to drink it anytime of day, with or without a meal and no one will bat an eye. Is this just an LA thing? I'd like to believe it's a national (maybe world wide) occurrence that everyone enjoys.
I still remember when people laughed at rosé (or blush) wines. Thank goodness those days are long gone.
Somehow within the last 5 years or so, rosé wines have risen to a new heights and crazy popularity. And I'm loving it. (I'm sure you've heard of "yes way, rosé" or "rosé all day" or "everything is coming up rosé." I can go on and on…)
The best way to enjoy sangria
My new favorite way to enjoy rosé- in sangria form. Not just any kind of sangria, SANGRIA POPSICLES!
Sangria has come to take new meaning over the years. Sangria has come to encompass any sort of fruit and wine mixture. I can't think of any other word to describe the deliciousness that ensues when fruit and wine collide.
Boozy popsicles recipe can be a bit difficult to create. You have to find the perfect balance between alcohol and freezable liquids to create a solid form. I've found a champion with these raspberry peach sangria popsicles.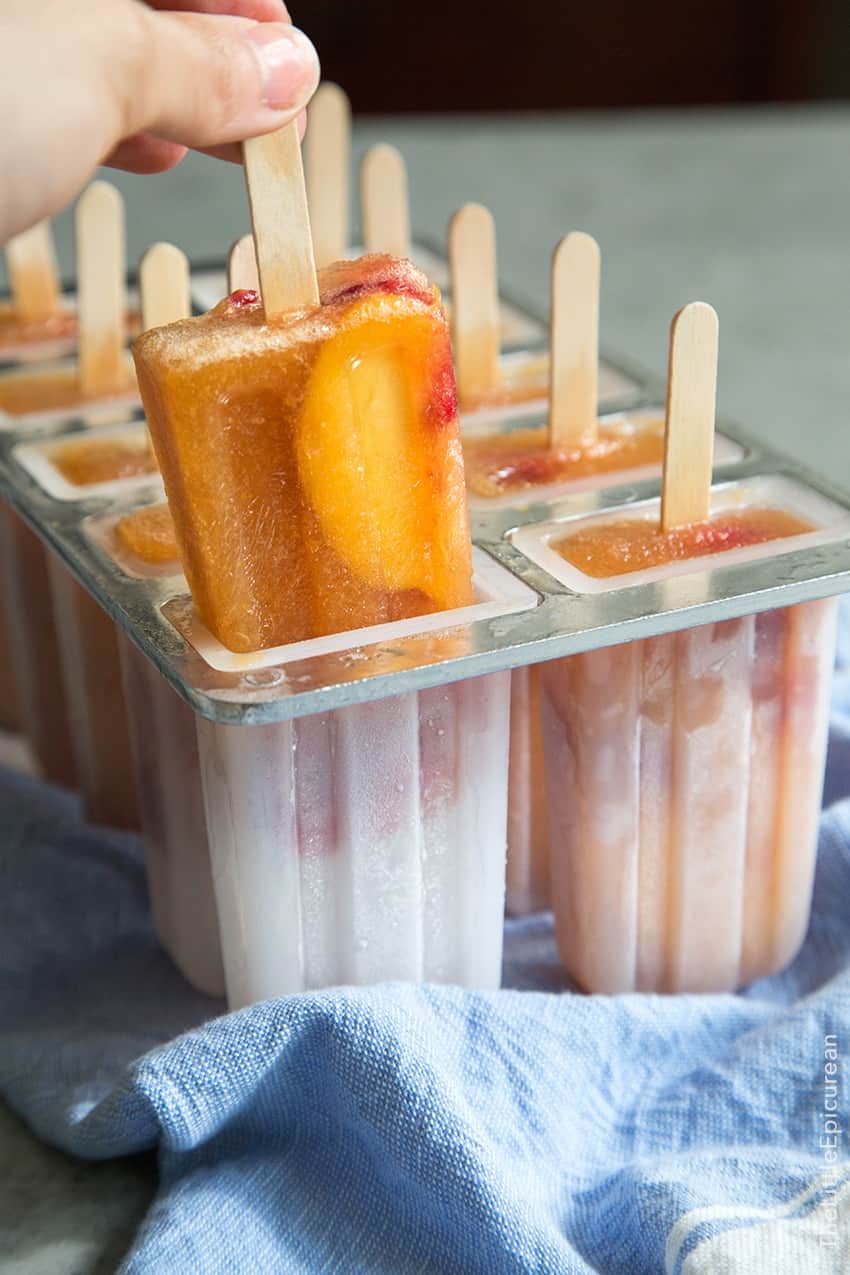 I use these popsicle molds from Amazon. They're under $10 and they work really well! I've had mine for over 5 years and they are still going strong. Even despite excessive use during the summer.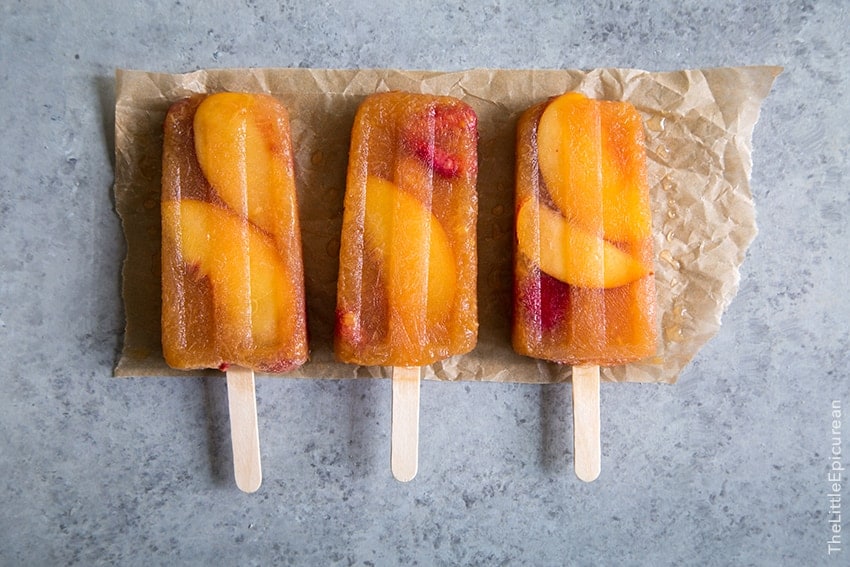 How to freeze sangria:
Using a puree of rosé, raspberry peach liqueur, and fresh peaches, I've found a way to freeze sangria. The peach puree really helps to give these popsicles body.
Since these popsicles do have a significant amount of wine, they will be a tad bit slushy and icy, however it will maintain it's structure.
It's not just fruits suspended in ice. The bite-able ability of these popsicles allow you to nibble on the semi frozen fruit while enjoying all the juiciness of the sangria.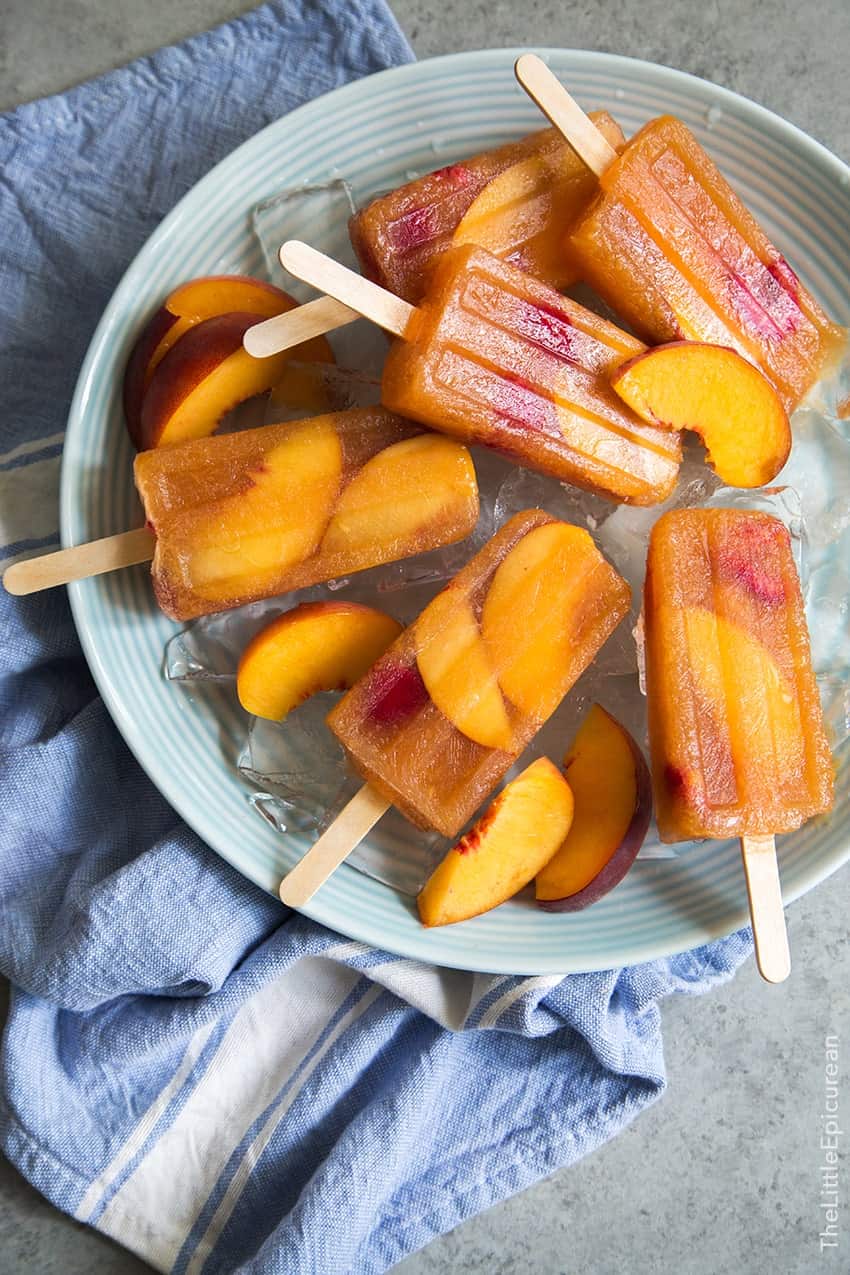 My popsicle molds definitely get worked overtime during the summer. I've got a lot more popsicle recipes coming up!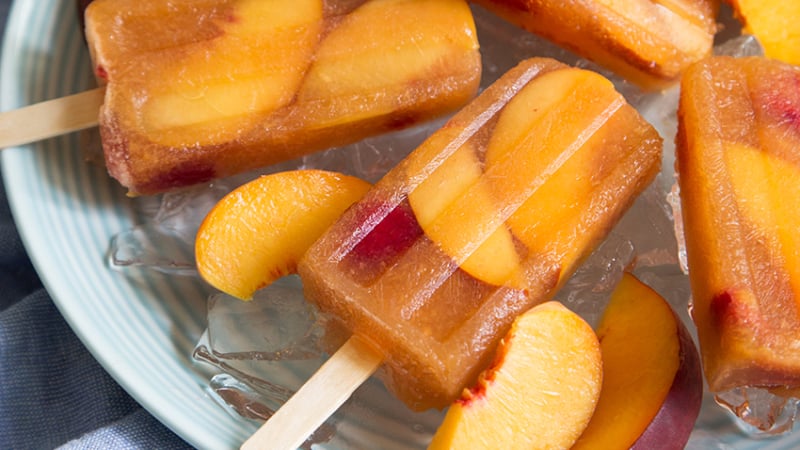 Raspberry Peach Sangria Popsicles
Yield: makes 15 popsicles
Ingredients
2

medium peaches, peeled, pitted, sliced

1

Tablespoon

lime juice

¼

cup

+ 1 Tablespoon granulated sugar

2

cups

rosé wine

2

oz

Grand Marnier Raspberry Peach, or Peach Vodka*

peach slices and raspberries, to garnish
Instructions
In a bowl, toss together sliced peaches, lime juice, and 1 tablespoon of sugar. Cover with plastic wrap and allow to sit for 20 minutes until peaches expel juice.

Place peach mixture, remaining ¼ cup sugar, wine, and Grand Marnier raspberry peach in a blender. Process until mixture is smooth.

Place peach slices and raspberries in the popsicle mold. Use chopsticks or the back of spoon to help press fruit into the sides of the mold.

Gently pour liquid mixture into the popsicle mold. Insert wooden popsicle sticks. Freezer for at least 6 hours until popsicles are solid.
Notes
I used this 

popsicle mold

 from Amazon. 
If you cannot find raspberry peach liqueur or peach vodka, you can substitute it with peach brandy, regular Grand Marnier, elderflower liqueur. 
THE LITTLE EPICUREAN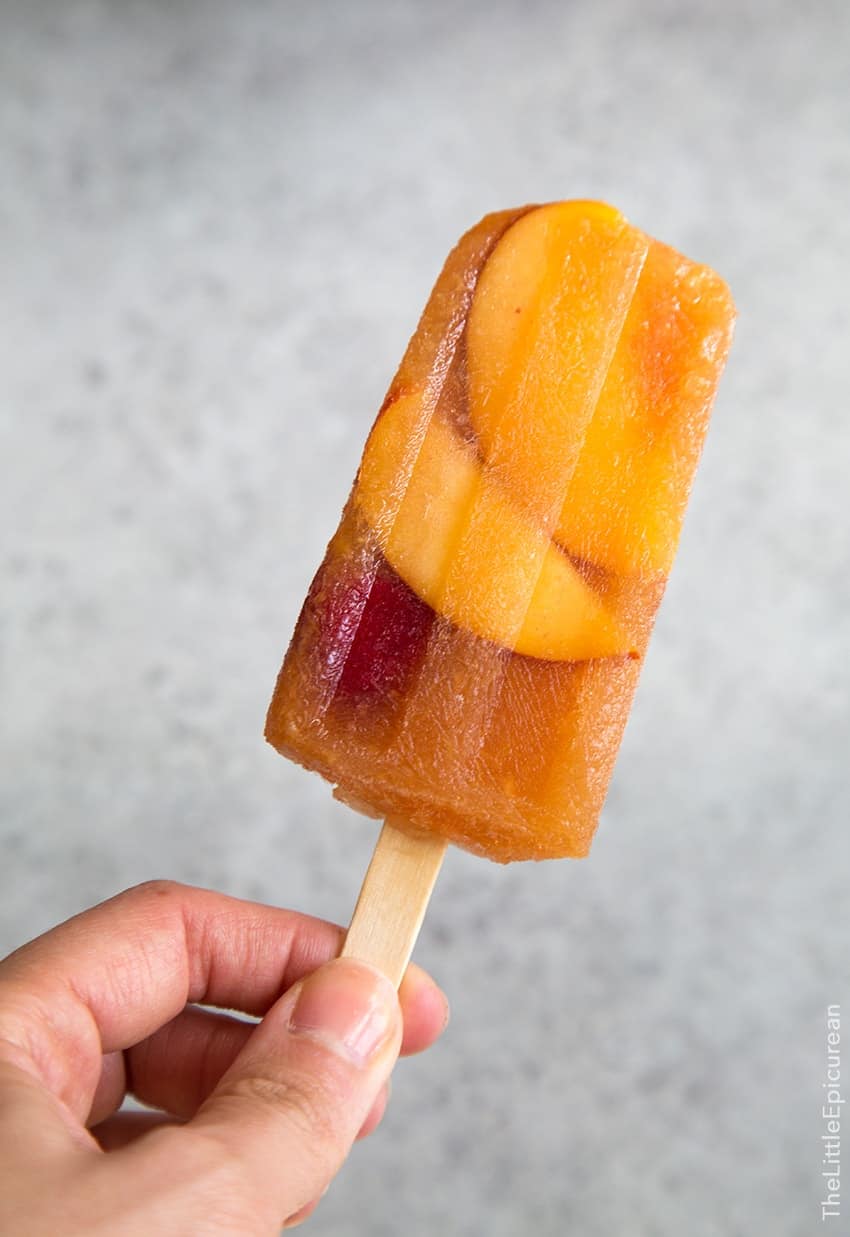 If you're in the mood for more summer sangria, be sure to check these out: