This fig prosciutto pizza is a quick and easy meal, perfect for busy weeknights.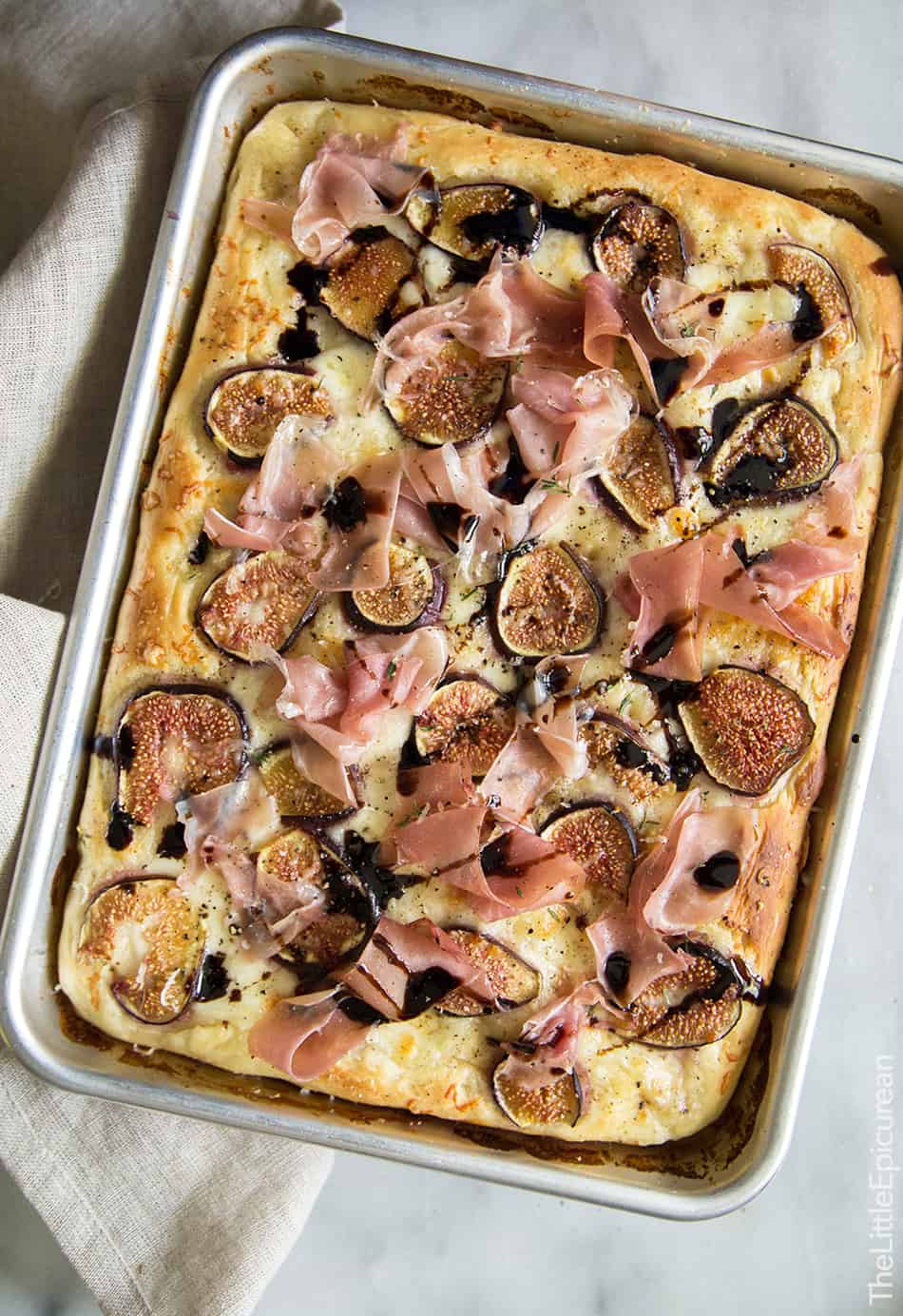 Autumn officially starts in three days. Although the weather outside doesn't quite agree with the calendar, I'm ready. It may be too early, but I've already started listening to Christmas music. (I know. I know, it's only September. But hey, I'm excited.)
Don't judge me. I'm actually listening to Kelly Clarkson's Wrapped in Red album as I type this post. I've been in desperate need of a music break. For the past few weeks, Alex and I have been listening to nothing but sappy love songs as we search for our first dance song. We have a few contenders, but still lacking a winner.
Wedding planning is stressing me out. Even though we have 90% of the work done, I can't help but think about alternative plans in case something were to fall through. Guh, I don't even want to think about the seating chart. During nights when Alex and I have had enough, it's time to make pizza.
Pizza (and a bottle of wine). Did you know that's usually the solution to all of life's challenges? 90% of the time, it works for me! :)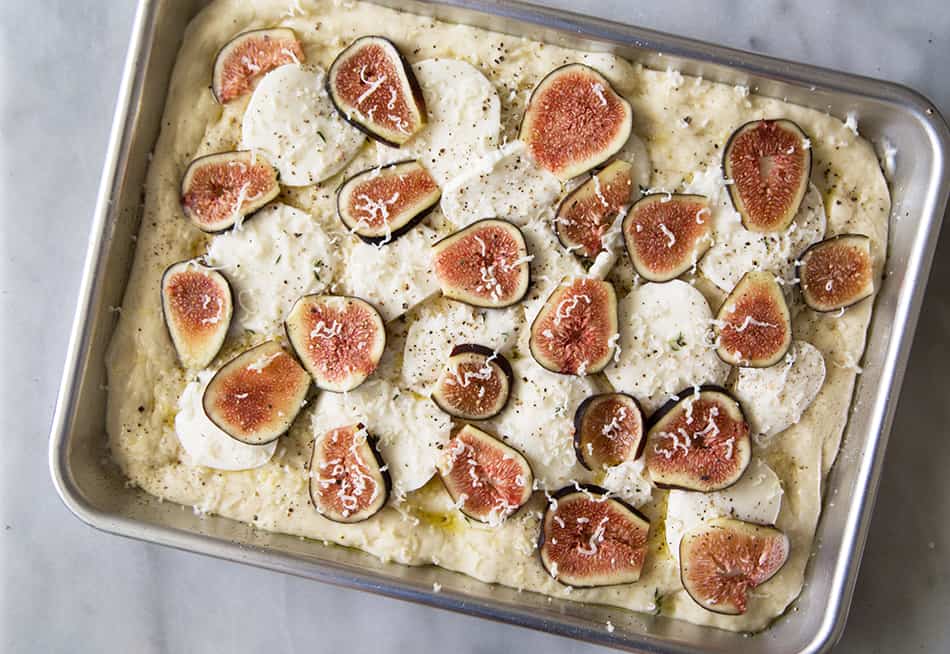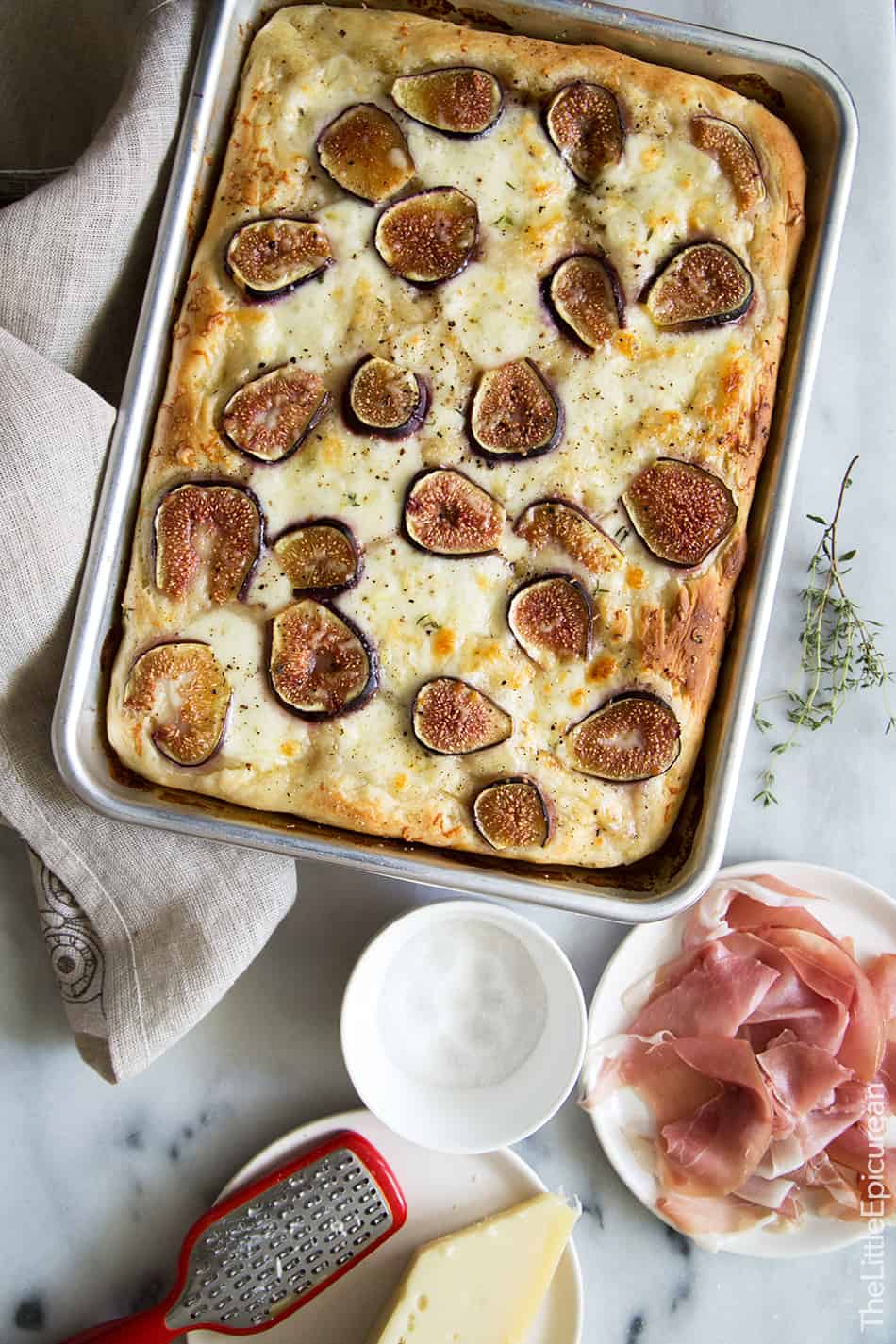 Fig Prosciutto Pizza
The start of autumn marks the end of fig season. I'm saying goodbye to this delicious, glorious fruit with this fig prosciutto pizza.
Figs are delectable in any application. Be it raw, jammed, or dried, figs are super tasty. They're especially great when roasted.
This pizza brings out the sweetness of the figs. Paired with the creamy, silky mozzarella and salty prosciutto, this one is destined to become a favorite!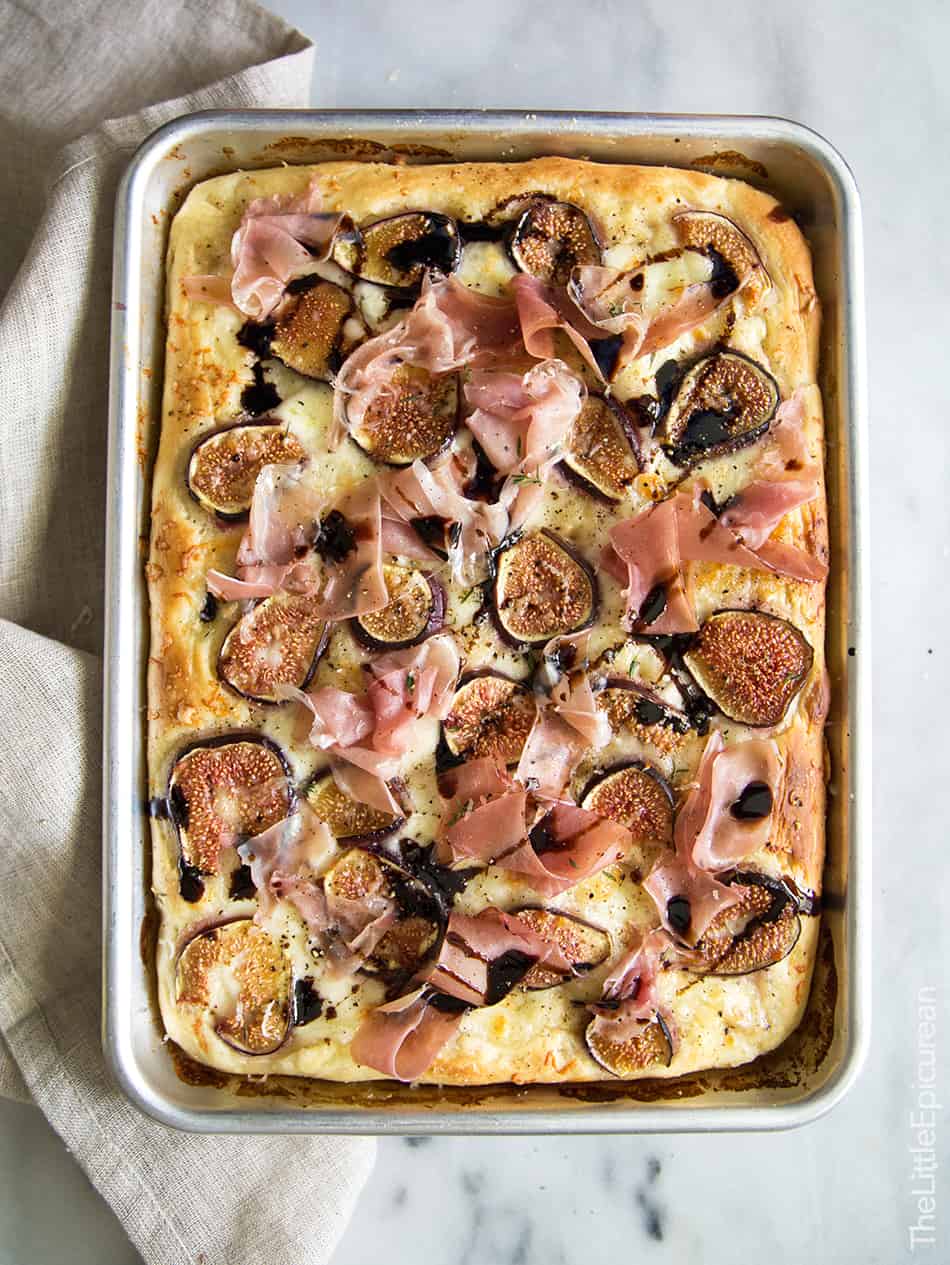 This is a quick and easy meal perfect for busy weeknight dinners or lazy weekends. It's also amazing for little get togethers with friends.
P.S. This goes fabulous with a cheese board or charcuterie plate!
Fig Prosciutto Pizza with Fresh Mozzarella and Balsamic Glaze
Yield: 9x13-inch
Ingredients
1

pound

pizza dough

homemade or store-bought

5

oz

whole milk fresh mozzarella cheese, sliced thin

1/4

cup

shredded gruyere cheese

2

teaspoon

fresh thyme

5

fresh figs, sliced

1

Tablespoon

olive oil

4

oz

thinly sliced prosciutto

sea salt and ground black pepper, to season

balsamic glaze, to drizzle
Instructions
Set rack in center of oven. Preheat oven to 500 °F.

Line 9 x 13 inch baking sheet with parchment paper. Lightly grease bottom and sides of pan.

Stretch and roll dough to fit into greased baking sheet. Top dough with mozzarella and gruyere cheese. Sprinkle fresh thyme. Evenly distribute sliced figs on top. Drizzle olive oil over entire pizza.

Bake for 12-15 minutes until crust is golden in color and cheese is bubbling. Remove pizza from oven and top with prosciutto. Season with salt and pepper. Just before serving, drizzle balsamic glaze on top.

All images and text ©The Little Epicurean