Blueberry coconut ice pops are a healthy and satisfying summer treat! Best of all, they're refined sugar-free, dairy-free, and super easy to make!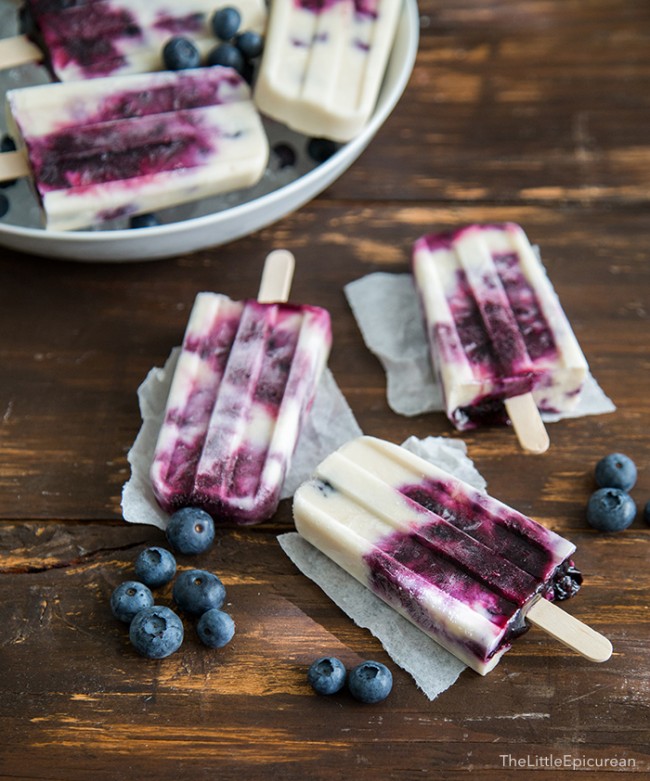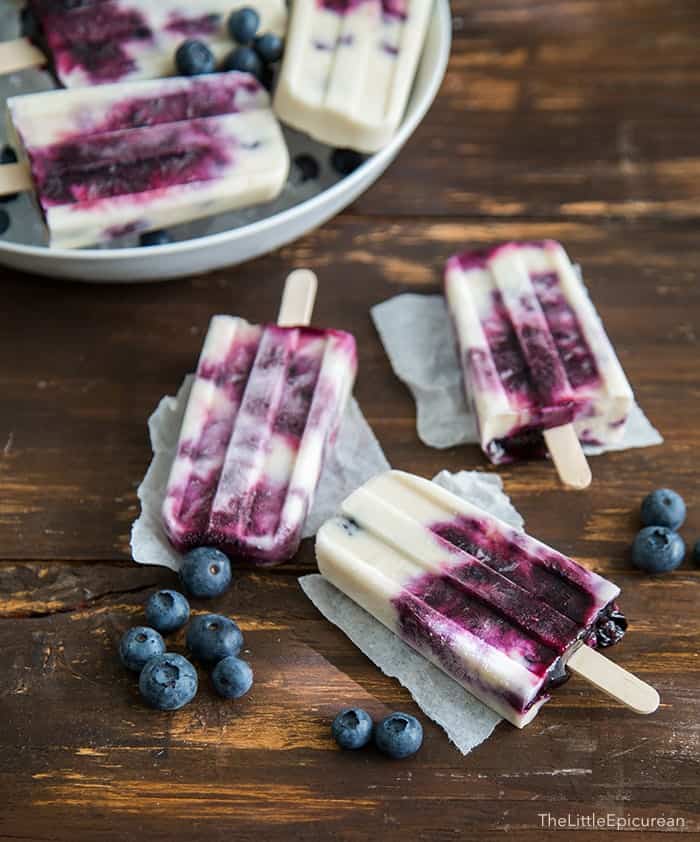 This frozen dessert checks of all the boxes.
These popsicles are vegan, refined sugar-free, nut-free, and soy-free.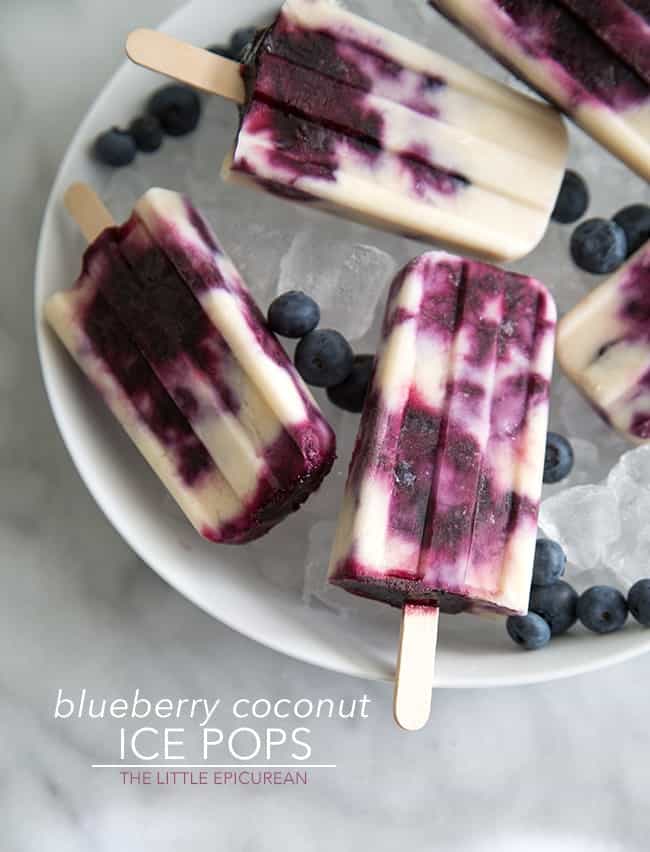 Vegan Blueberry Coconut Popsicles
Blueberry and coconut make such a delicious combination.
The slight tartness of blueberries pairs well with the creaminess of coconut.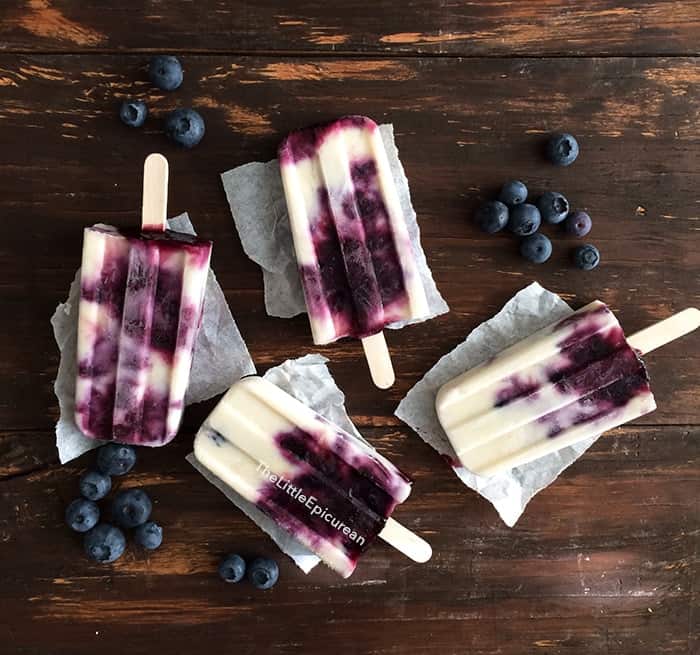 Ingredients and Substitutions
This frozen pops are made with three ingredients: blueberries, coconut milk, and maple syrup.
Blueberries: Fresh or frozen blueberries may be used interchangeably. It doesn't make a difference because you will be slightly cooking the fruit.
Out of blueberries? Swap in your choice of soft fruit such as raspberries, strawberries, or mango. They pair wonderfully with coconut milk!
Coconut Milk: Use full-fat, well-shaken canned coconut milk. Use high-quality coconut milk that lists "coconut" as the first ingredient.
Stay away from coconut milk with added thickeners like guar gum. This affects the texture of the frozen coconut milk.
Avoid "light" coconut milk or reduced-fat coconut milk that has a lot of added water. This will result in an icy texture.
Maple Syrup: Use high-quality pure maple syrup. It should only have ONE INGREDIENT: maple syrup. No added sugars, colorings, or preservations.
For richer flavor, use dark colored maple syrup.
Alternatively, you use favorite sweetener of choice such as agave or honey.
More Recipes with Coconut Milk
Recommended Popsicle Molds
I use these popsicle molds from Amazon. They're inexpensive and work really well!
I've had mine for almost ten years and they're still going strong.
Here are several ideas for ice pop molds you may already have at home:
Ice cube tray: pour mixture into the tray, add heavy duty cocktail pick, and freeze.
Paper cups: pour mixture into paper cups, cover with foil, and pop a wooden stick in. Freeze. Peel off paper when ready to eat!
Small yogurt containers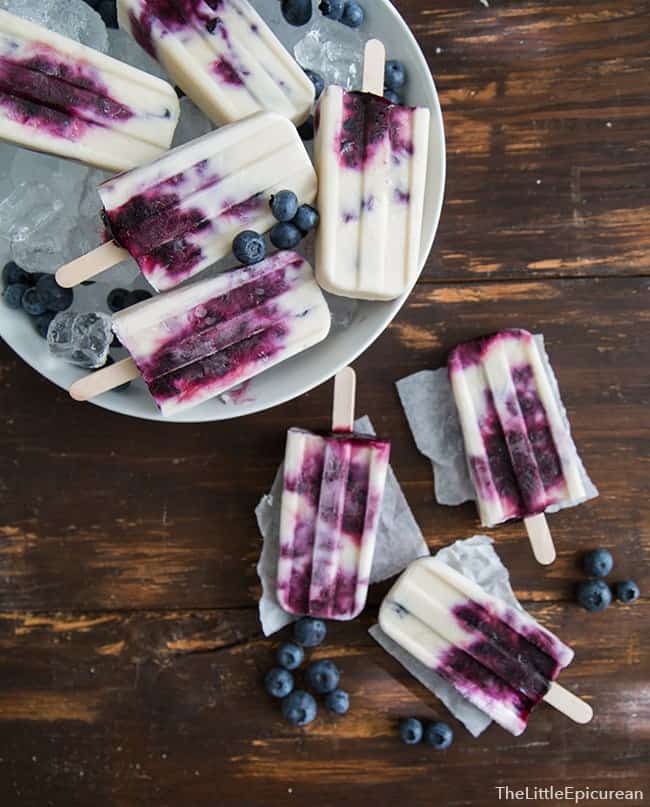 Related Coconut Frozen Dessert Recipes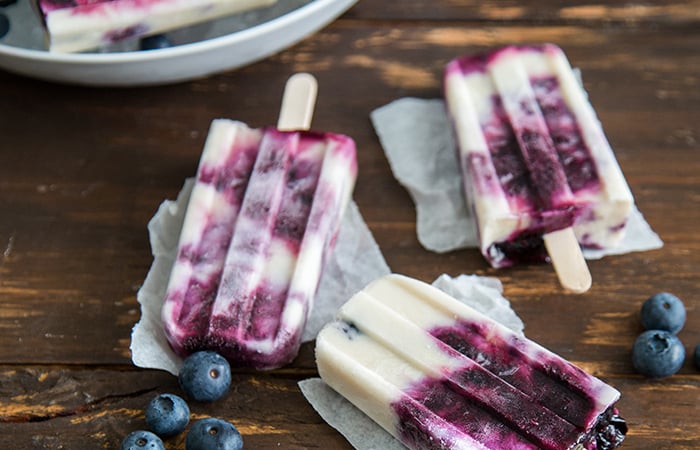 Blueberry Coconut Ice Pops
Refined sugar-free and dairy-free, these frozen ice pops make a healthy and satisfying summer treat. With only a handful of ingredients, they're a breeze to make!Yield: makes 8 popsicles
Ingredients
1 ½

cup

blueberries, fresh or frozen

1 ½

Tablespoon

water

5

Tablespoons

pure maple syrup,

divided

1 ½

cup

canned coconut milk, full-fat, well-shaken
Instructions
In a small sauce pot, combine blueberries, water, and 3 tablespoons maple syrup. Bring to a boil until liquid is syrupy and thick. Remove from heat. No need to mash the blueberries, keep them as is.

In a small bowl, whisk together 2 tablespoons maple syrup and coconut milk

Fill popsicle molds a little over half full of sweetened coconut milk. Spoon in blueberry mixture to fill the popsicle mold.

Place mold in freezer for 1 hour. Remove molds and insert wooden sticks into each popsicle cavity. Place mold back in the freezer for at least another 4 hours until ice pops are solid.