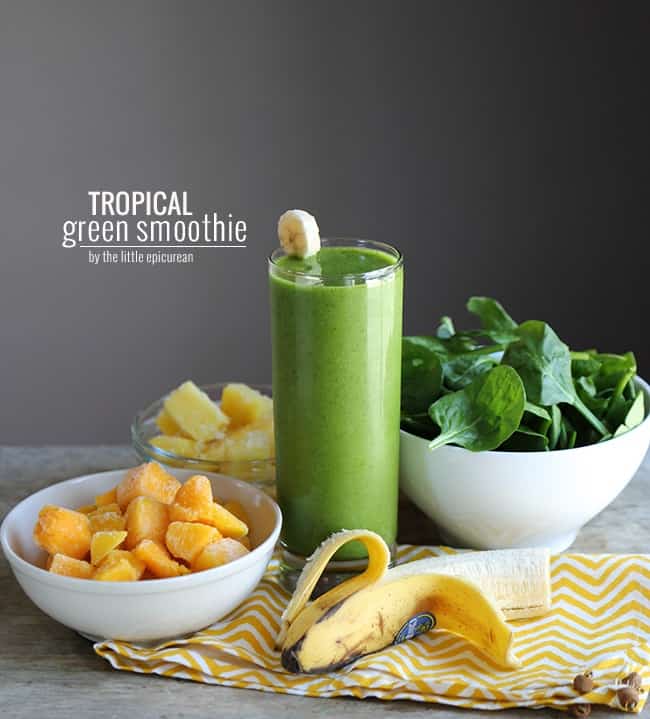 I read somewhere that the average person weighs the least on Friday and the most on Monday.  And as I'm thinking about everything I ate over the weekend, I believe that statement to be true for me.  Hence, Monday morning is all about green smoothies.
On Saturday morning, I partook in an enormous and delicious brunch at Faith & Flower in Downtown Los Angeles.  I shared a couple photos from the event on Instagram.  The event was a preview launch for a new app called WannaGo.  It's a cool app that I can't wait to play with this summer.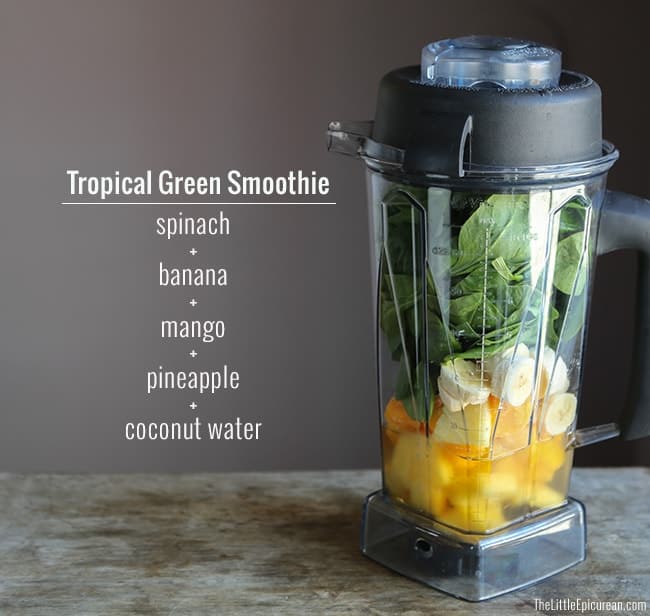 I look forward to a hearty and refreshing smoothie come Monday morning.  Smoothies are so easy to make and require very little time and prep.  I opt for frozen fruits because they are picked at their peak and can last months in my freezer.  Bananas are a staple in my kitchen, they always have a spot on the counter.   I have a never ending supply of coconut water in the fridge thanks to my dad.  (Thanks, Pa!) And while I used spinach, any leafy green will do- think: kale, Swiss chard, and I've even heard of people using bok choy.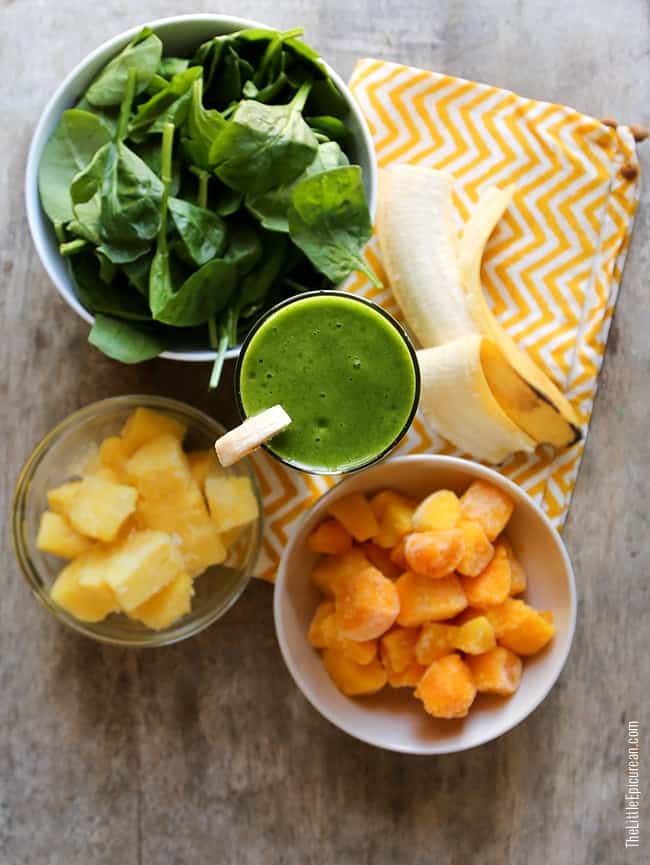 Tropical Green Smoothie
Ingredients:
10 oz coconut water
1/2 cup frozen mango chunks
1/2 cup frozen pineapple chunks
1 banana, sliced
4 handfuls spinach
Directions:
Pour coconut water into blender.  Add mango, pineapple, banana, and spinach.  Cover blender with lid and blend until smooth.
Pour into two glasses and serve immediately.  Otherwise, place in the fridge until ready to enjoy.  If smoothie separates in the fridge, stir before serving.