Sweet peaches plus tart lime juice and spicy ginger equals this Ginger Peach Limeade. A refreshing summer beverage!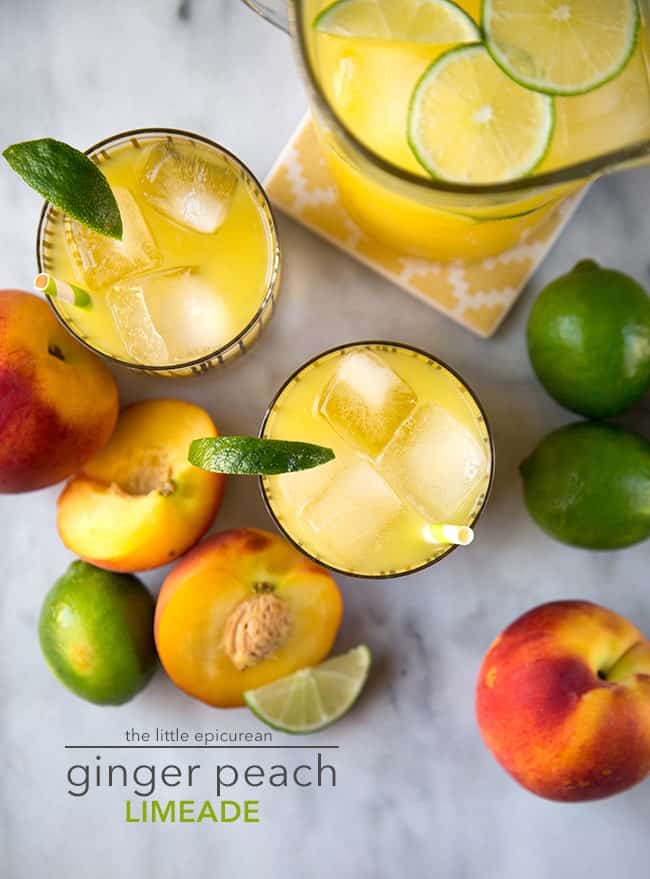 Nothing is worse than having a cold during summer. (Fine, technically summer doesn't officially start until June 21st, but it's close enough.)
Anyway, it's sunny and warm outside. I want to be sitting on the swing, laying poolside reading a book, or having a picnic in the park.
Instead, I've been stuck on the couch with a large box of tissues and a mug of ginger tea. As a kid, whenever I had a sore throat or wasn't feeling well, my parents would be make drink ginger tea (with a heavy splash of honey). That seemed to always do the trick.
I've been drinking ginger tea for the last three days and I'm tried of it.
With the abundance of ginger in the kitchen, I decided to experiment with another ginger beverage. Limes were on sale the other day (12 limes for 99 cents!). I can't pass up a good deal, so I bought 2 dozen.
The other day at the South Pasadena Farmers' Market my favorite produce stand had the most delicious peaches. Of course, I purchased some. With all these fresh ingredients, the only logical thing to do- ginger peach limeade!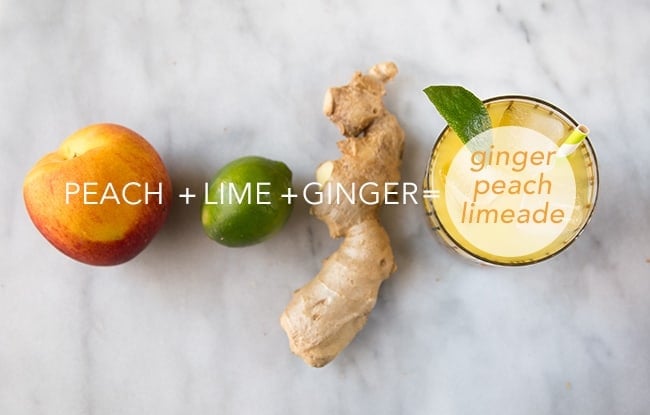 Sweet peaches + tart lime juice + spicy ginger = a refreshing summer beverage!

Ginger Peach Limeade
I love how balanced this drink is. No one flavor dominates. Even the often assertive ginger is mellowed out the sweet peaches and the tart lime.
With this summertime beverage in hand, I don't mind being stuck indoors. I think I've drunk enough water, tea, and limeade to keep me hydrated all summer.
I'm hoping all this liquid does the trick and I'l be back to normal come Monday.
The fun, bright colors of this limeade screams summer vacation!
Since lemonades and limeades are so easy to make, I like to keep a pitcher in the fridge at all times. Whenever I'm feeling stressed or bogged down from work, a sip of this stuff makes me feel better.
And if you are looking to party, this ginger peach limeade would be an excellent mixer to vodka, rum, even whiskey.
I can't wait for August when stone fruits are in full swing. August means stone fruit sangrias, watermelon margarita floats, and nectarine mint smash!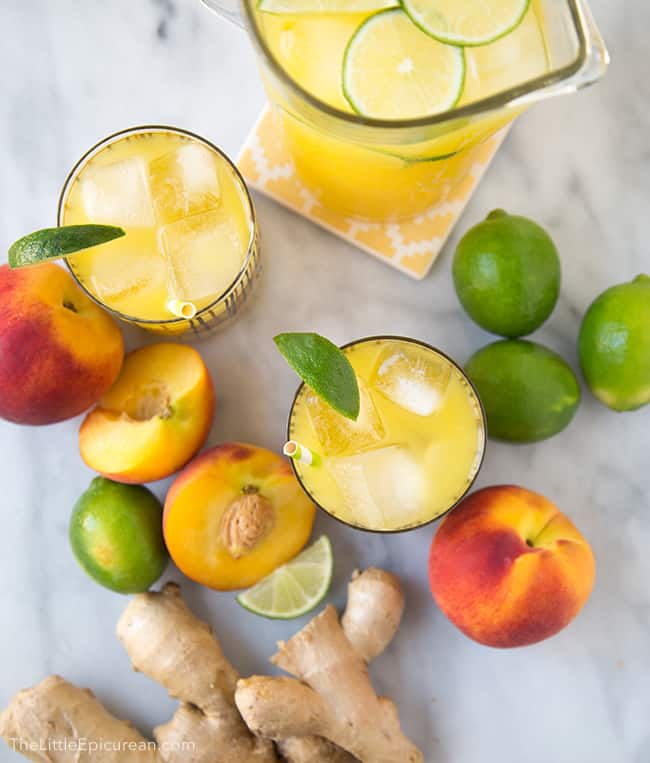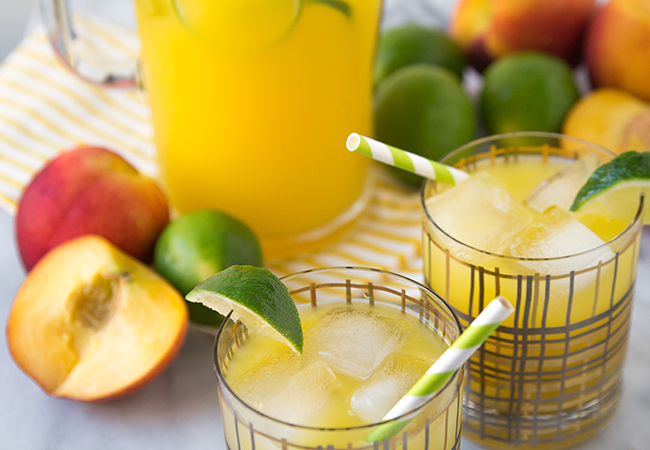 Ginger Peach Limeade
Sweet peaches + tart lime juice + spicy ginger = a refreshing summer beverage!Yield: about 1 liter
Ingredients
2 1/2

cups

water

1

cup

granulated sugar

1

cup

fresh lime juice

3

cup

sliced peaches, skin peeled

2

inch ginger, skin peeled, chopped
Instructions
In a small pot, heat 1 cup water with 1 cup sugar. Bring to a boil until sugar has dissolved. Remove from heat and let cool.

In a blender, combine cooled simple syrup, lime juice, sliced peaches, and chopped ginger. Blend until smooth. Pour through a fine strainer (or cheesecloth).


Pour limeade into pitcher. Add remaining 1 1/2 cup water. Stir to combine. Taste and add more water if necessary. Keep chilled in the fridge until ready to serve.