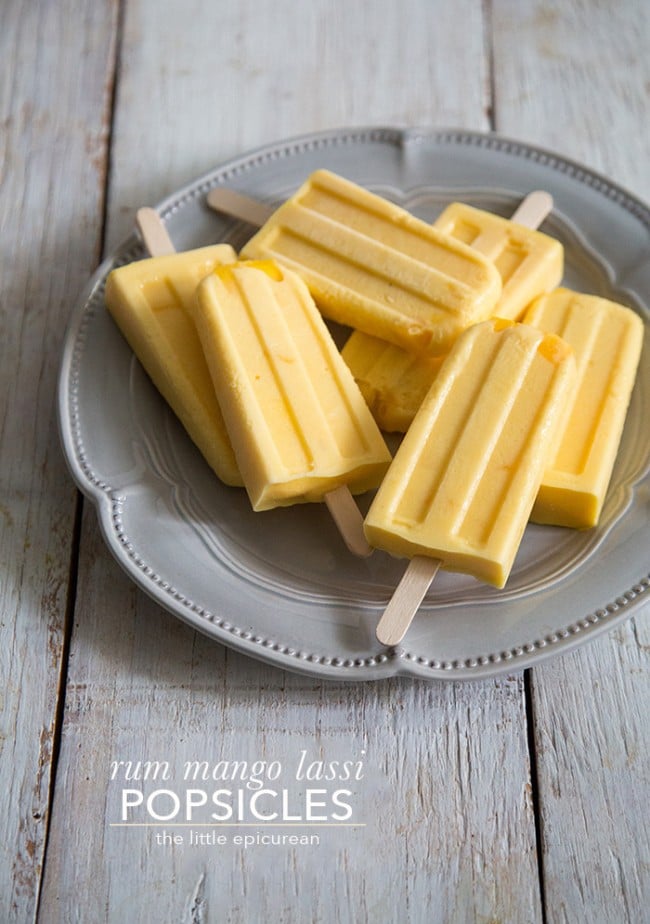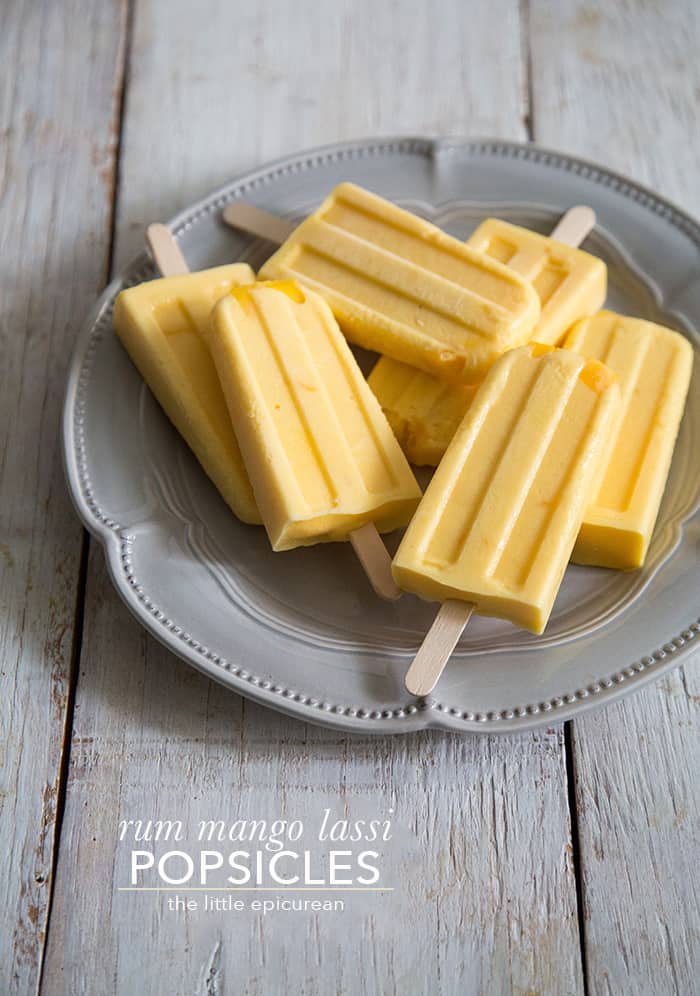 I've been making a lot of popsicles this summer.  However, this is my first time in history adding booze to my favorite frozen treats.  For the most part, I've been scared.  Yes, I know.  How the heck could I be afraid of alcohol?  (Have you seen my Thirsty Thursday posts?  I'm all about cocktails!)
Popsicles are frozen and alcohol doesn't freeze.  Okay, technically alcohol DOES freeze, however only a super freezer will ever fall to that temperature.
I've been afraid to make boozy popsicles for fear that they won't set up.  Finally I convinced myself that if it doesn't work out, it'll be okay.  I'll end up with a slushy alcoholic beverage.
I got a craving for mango lassi after Alex and I had lunch at one of my favorite Indian restaurants, Bhanu Indian Grocery & Cuisine.
Summertime is running out.  I figured I might as well add a little rum and test it out.  Thankfully, it all worked out!  The popsicles are not too boozy, but you definitely can taste some rum.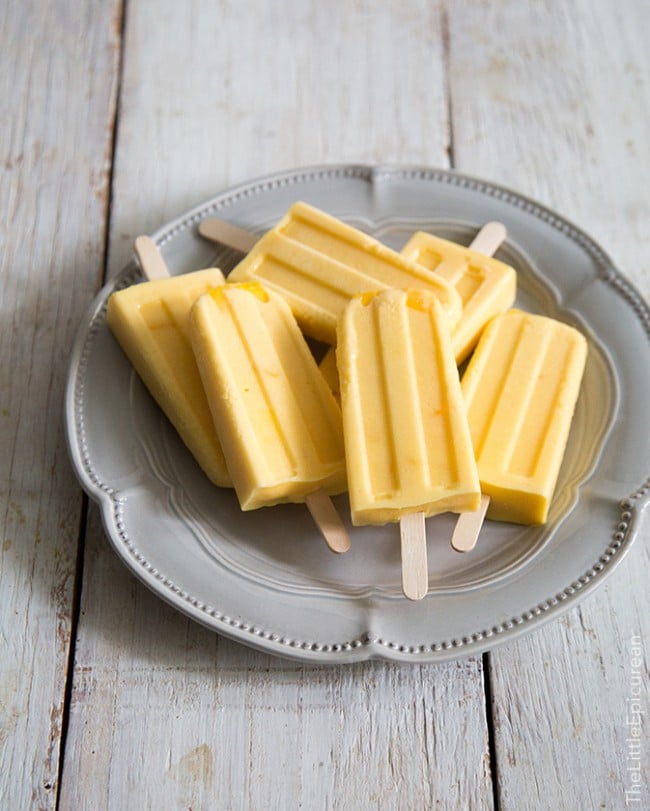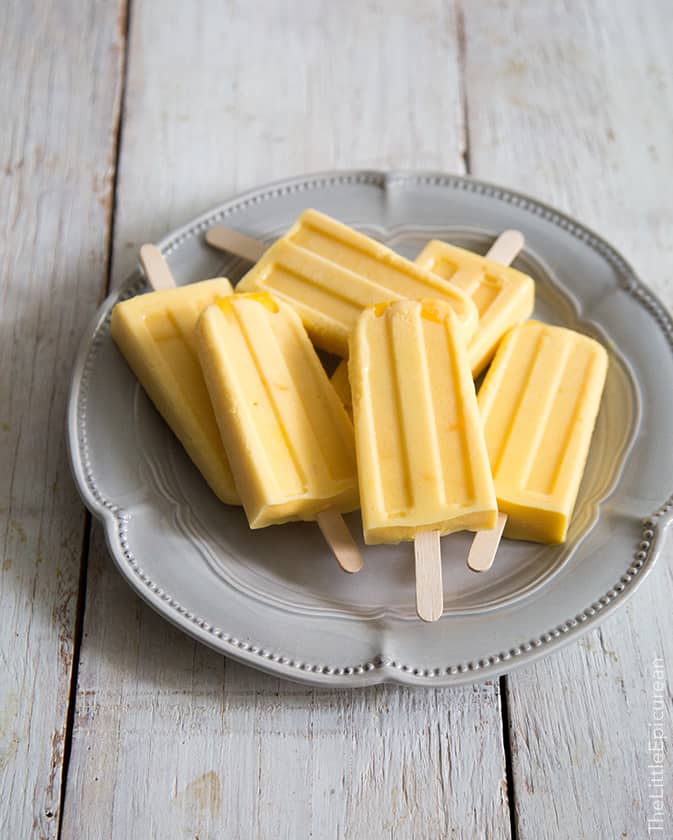 I always have a variety of frozen fruits in the freezer.  This mango lassi is super simple and easy to make.  Simply throw together frozen mango chunks, some yogurt, a splash of milk and little bit of sugar.  Blend it all together and you've got one tasty beverage.
Best thing about these popsicles: I can get rid of the bottle of vodka taking up so much room in the freezer and replace them with these rum mango lassi popsicles.  Guests would much rather eat a boozy popsicle than have a shot vodka.
Rum Mango Lassi Popsicles
Ingredients
2 1/2

cups

mango chunks, fresh or frozen

1

cup

plain low-fat yogurt

1/4

cup

whole milk

1/4

cup

granulated sugar, adjust according to mango sweeteness

1/2

cup

dark rum

additional mango chunks, if desired
Instructions
In blender, combine mango, yogurt, milk, sugar and rum. Process until smooth.

Add additional mango chunks to popsicle mold. Fill popsicle molds with mango lassi.


Place in freezer and let chill for 1 hour. Remove from freezer and insert wooden sticks in molds. Return to freezer for another 4 hours until popsicles are solid.