Frozen pina colada! This updated version of a classic summer cocktail includes homemade coconut ice cream and frozen pineapple chunks.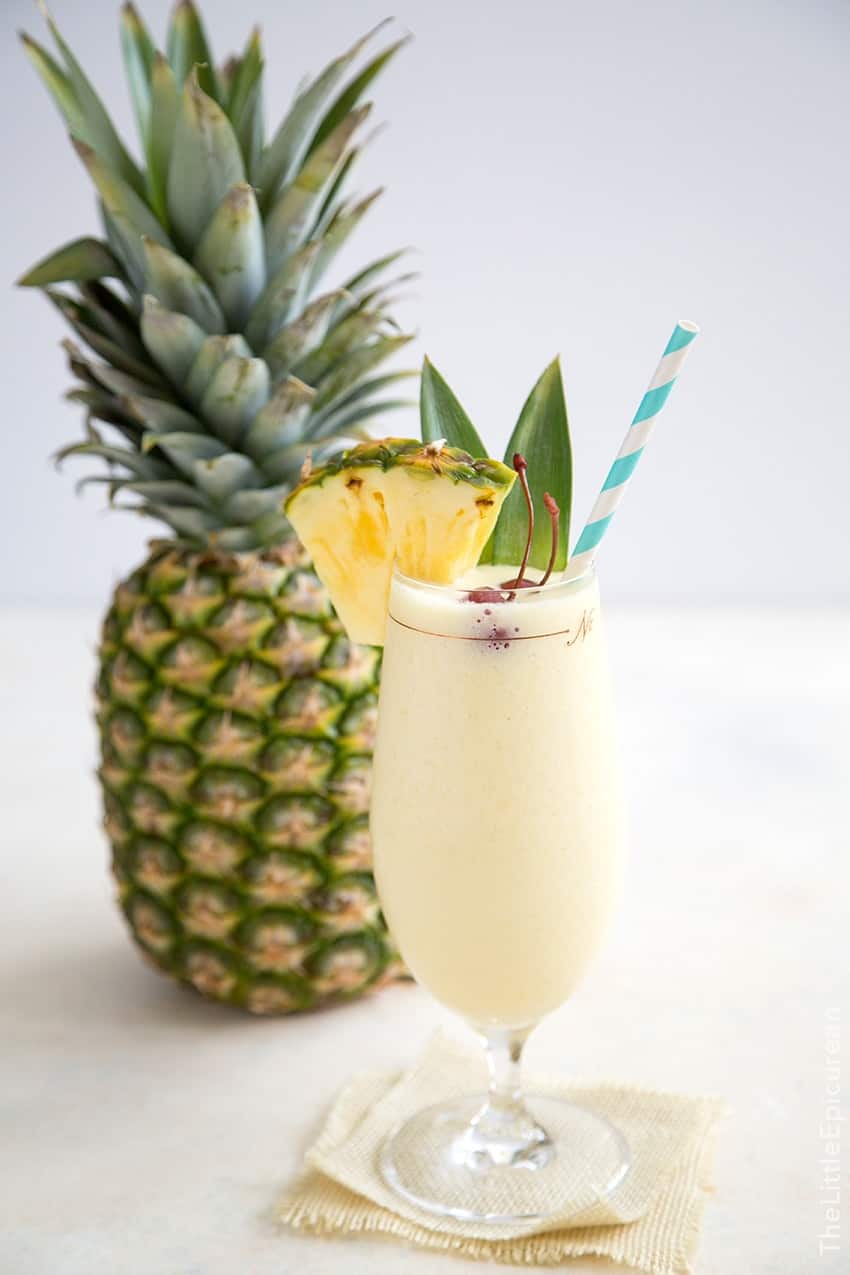 I'm squeezing this coconut ice cream for all it's worth. Similar to how I try to purchase items that serve multiple purposes, I like to make foods that can be used in different applications.
Coconut ice cream on it's own is fabulous. It's even better made into a coconut sundae cone. Today we're exploring another way to use up those tasty scoops- frozen pina colada!
Traditional pina coladas are a blended concoction of light rum, coconut cream, and pineapple juice. Instead of coconut cream, let's up the ante by using coconut ice cream. It adds the same flavors with the addition of the frozen silkiness of ice cream. Since I'm not fond of adding ice to blended drinks (I hate the way ice dilutes the mixture), I used frozen pineapple chunks.
But by far my most untraditional choice- the use of coconut flavored vodka. I'm not the biggest fan of vodka. (My happy hour recipe index proves it.) But coconut flavored vodka is really growing on me. It doesn't smell anything like the usual rubbing alcohol vodka I've come to associate. This one is pleasantly fragrant. It has the alluring notes of coconut with just a hint of pineapple sweetness. It's a great addition to any tropical inspired drink.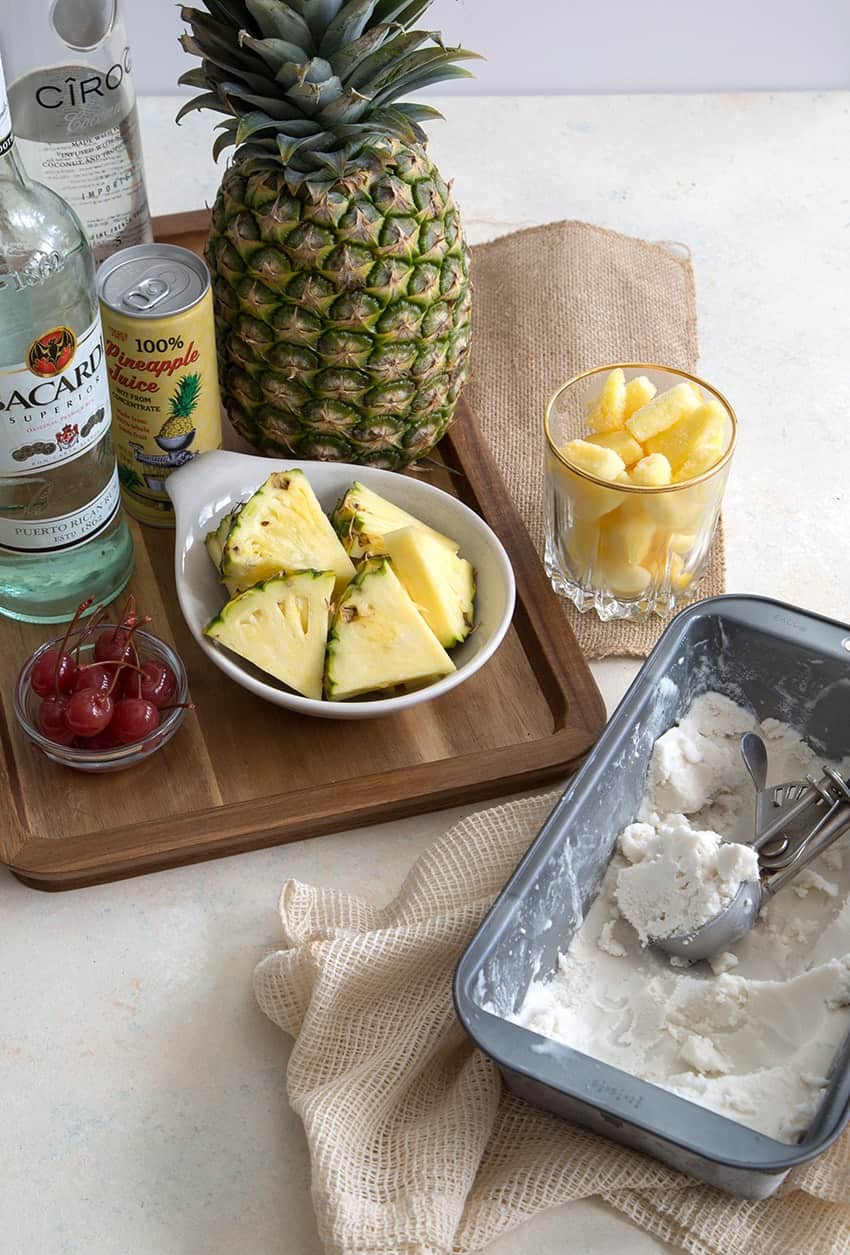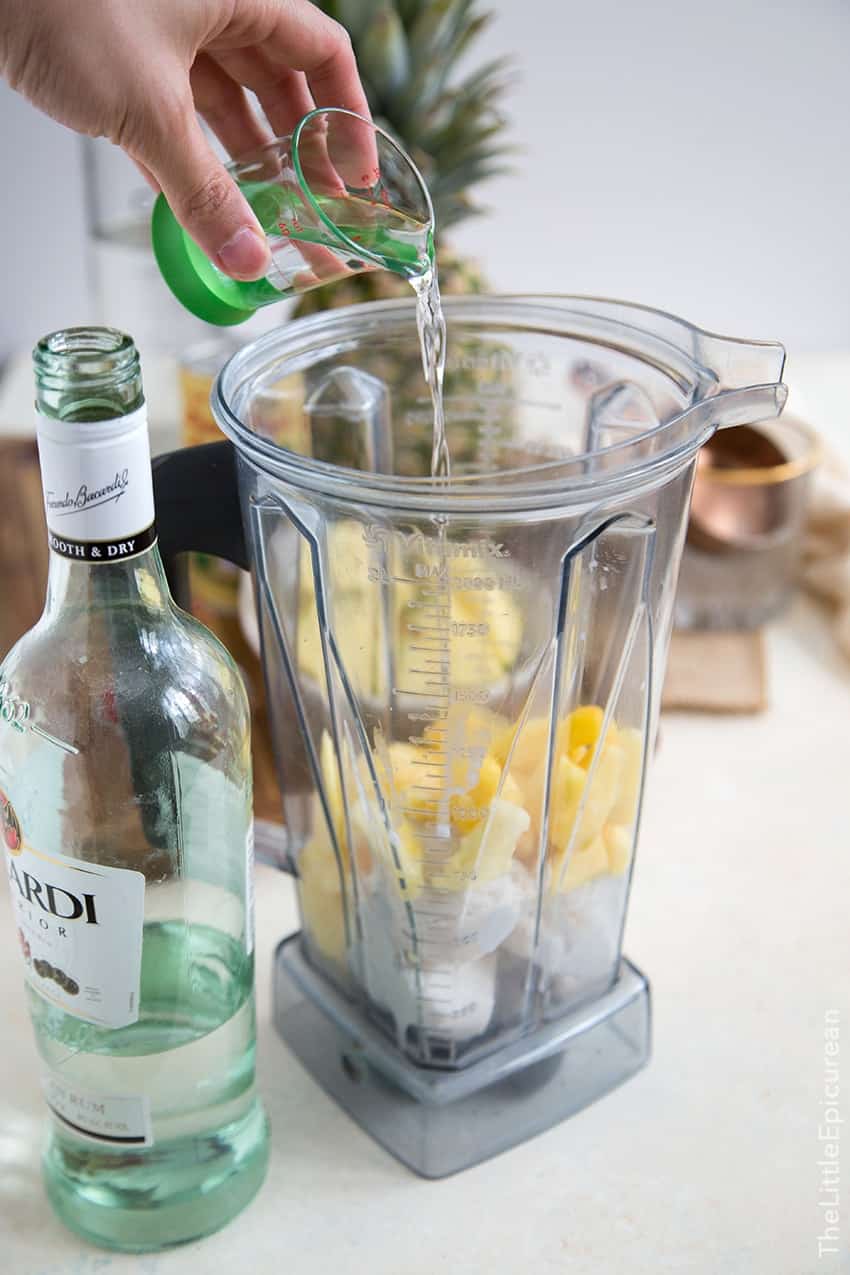 Don't you love cocktail recipes that only have one step? I DO. This frozen pina colada is one of them. Simply put everything into a powerful blender and poof! You've got one tasty summer beverage.
If you'd like to simplify the process even more, it's totally fine to use store-bought coconut ice cream. (Check the ingredients label to make sure coconut milk or coconut cream is on there. You definitely don't want to buy ice cream that just uses coconut extract. Buy the good stuff!)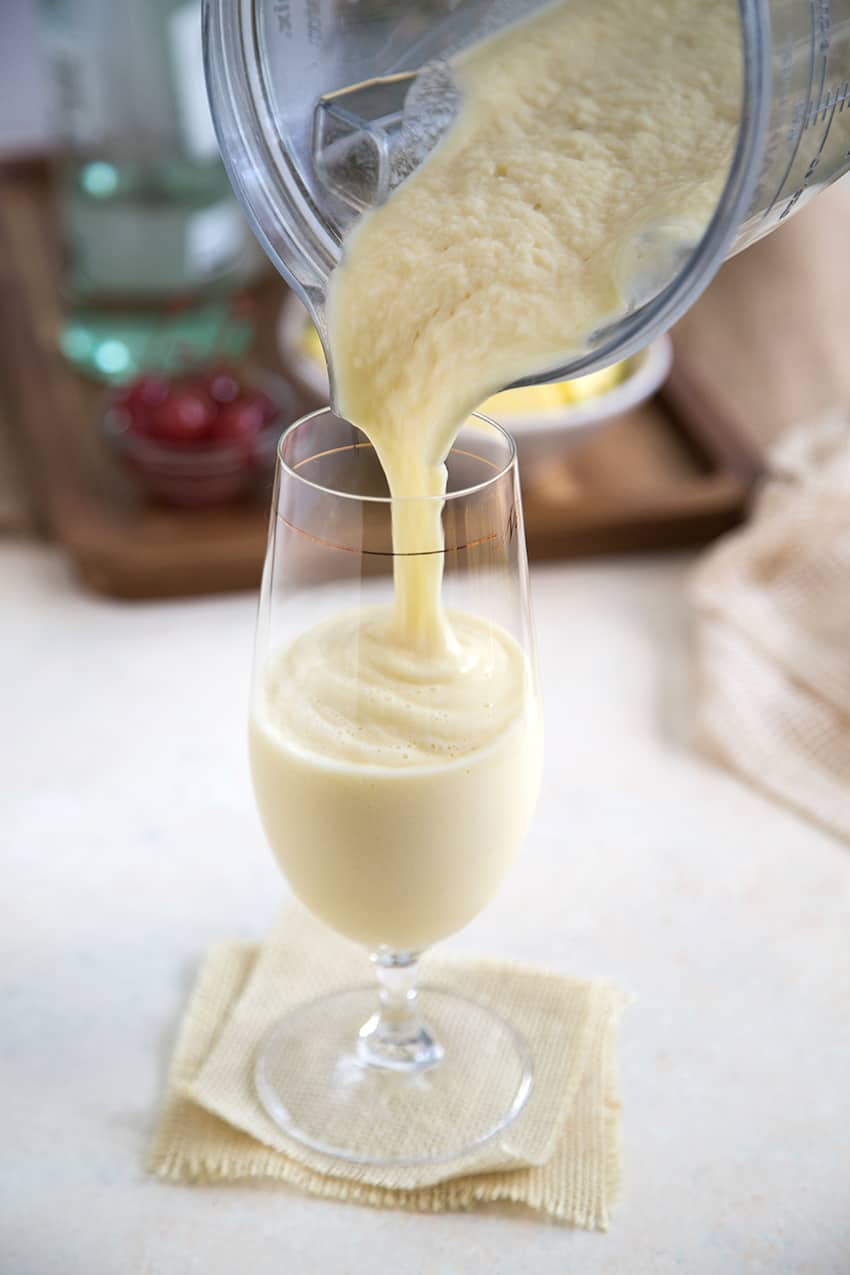 This pina colada will definitely be thick, rich, and creamy. I like to think of it like an adult's milkshake. That being said, I consider this frozen cocktail to be more of a dessert. While I'd love a second serving, one glass of this decadent stuff is more than enough.
For my pregnant friends and non-drinking buddies, a virgin version is totally easy to make. Substitute coconut water in place of the light rum and coconut vodka.
Cheers!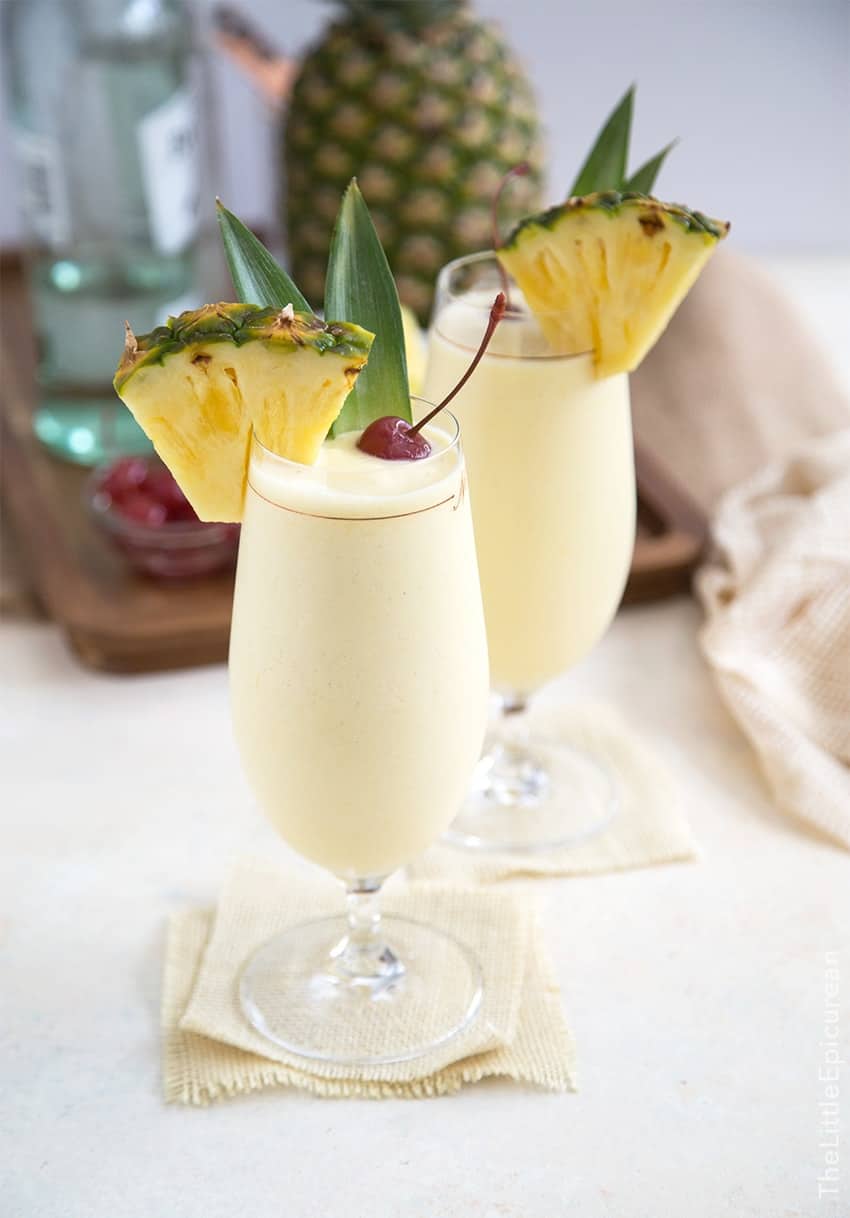 Frozen Pina Colada
Ingredients
4

scoops

coconut ice cream* (see notes)

2

oz

light rum (silver or white rum)

1

oz

coconut flavor vodka*

1/2

cup

pineapple juice

1

cup

frozen pineapple chunks

1/2

Tablespoon

agave syrup, optional

maraschino cherries, to garnish

pineapple wedges, to garnish
Instructions
In a blender, combine coconut ice cream, light rum, coconut vodka, pineapple juice, frozen pineapple chunks, and agave syrup. Blend until smooth. Pour into serving glasses. Garnish with maraschino cherry and pineapple wedge. Enjoy immediately.
Recipe Notes
All images and text ©The Little Epicurean