Disclosure: Kroger hosted and sponsored the event I attended. Kroger also provided me with samples of Abound. As always, all opinions here are entirely my own.
Last month, Kroger invited me to Cincinnati to participate in the launch of a new product. They had contacted me regarding attending an "exciting cooking event with a twist." Naturally, as a food blogger I was very much intrigued.
I get tons of emails about product reviews, giveaways, samples, etc. Most of the time those emails make their way to the junk folder. There's nothing I hate more than receiving a generic template email.
I was immediately drawn to this Kroger event because they had mentioned my little Charlie in their email. Yes, the way to this girl's heart is through her dog.
I accepted their invitation and found myself in Cincinnati with 7 other bloggers.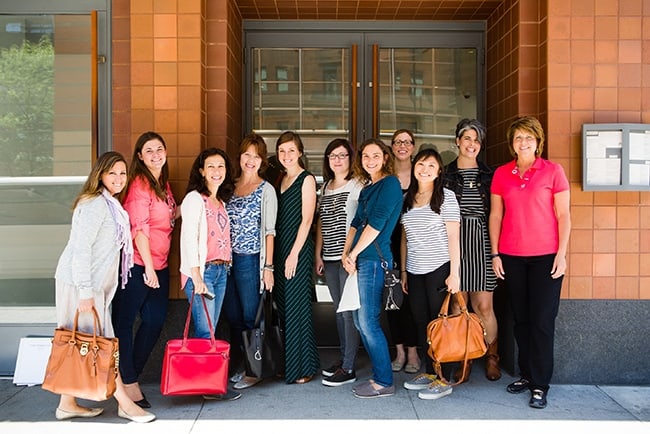 Meet the bloggers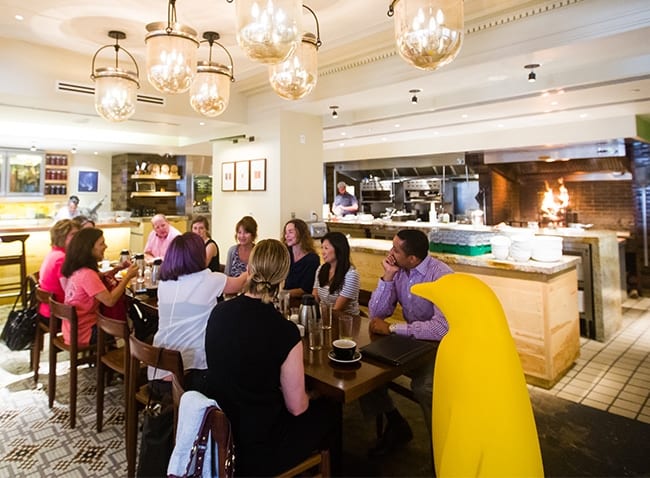 I met all the ladies during breakfast. I figured we would all be food bloggers, but as we went around the table introducing ourselves, my suspisions were proved wrong.
We were a combination of food, lifestyle, and diy/home bloggers. As soon as we started exchanging business cards and looking at each other's blogs, our common link became blatantly obvious.
We all had dogs. And we all had tons of pictures of our dogs on our phones. As well as a A LOT to say about our furry family member.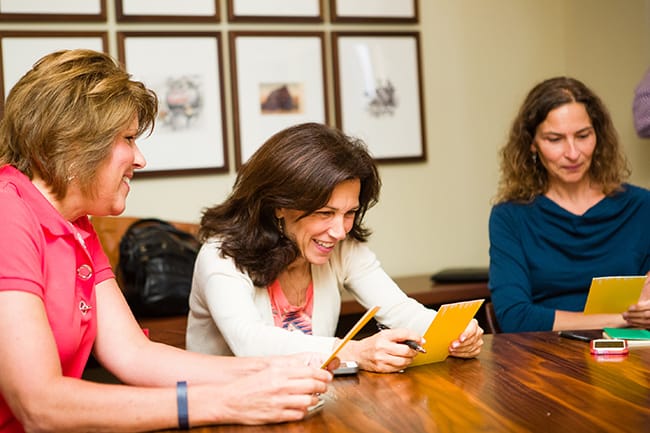 The Food Challenge
After breakfast, we were ushered into the meeting room to discuss our challenge with our friends from Kroger. Each of us were given a card listing three main ingredients.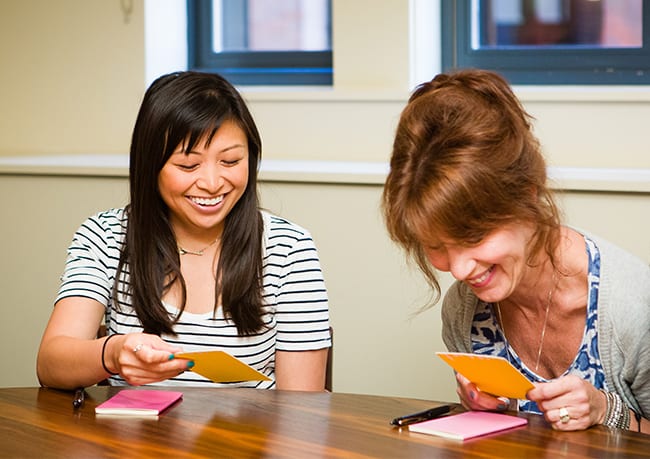 I had ground lamb, brown rice, and sweet potato. Robin had salmon, cranberries and brown rice. Both of us had never cooked our main ingredients before (me: lamb, Robin: salmon).
We were both in shock and laughing over this challenge that we had to overcome.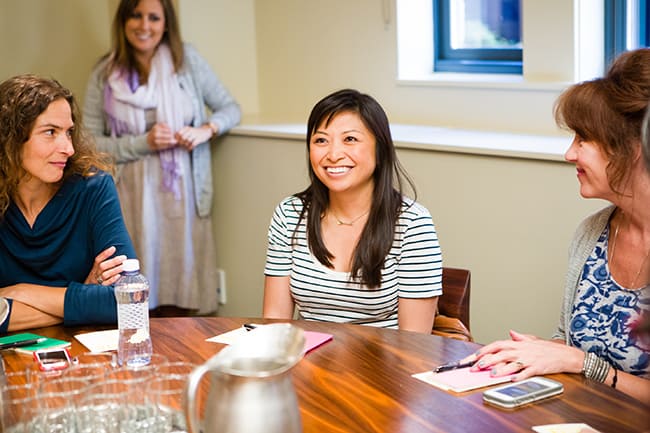 This was me telling everyone that I have never cooked lamb before and that I absolutely detest eating lamb.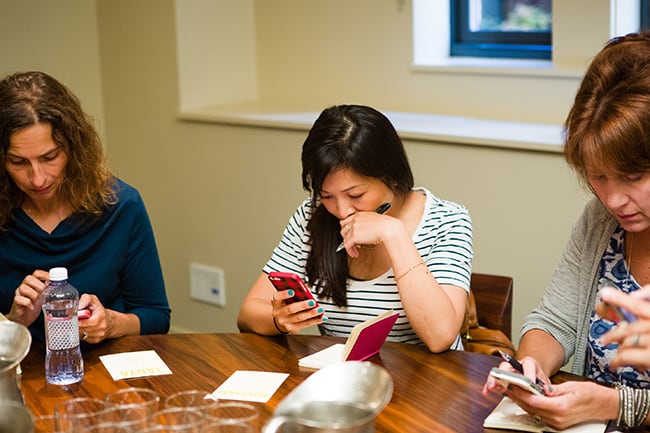 Oh well. A challenge is a challenge. Everyone else's reactions to their ingredients were also quite funny and hilarious.
We all had opinions about it. Once we settled down, all the phones came out and it was time to research what to do with our ingredients and flavor profiles.
As were were bouncing ideas off each other, giving one another feedback and tips regarding the ingredients, it became clear there was a theme to our challenge.
With ingredients like salmon, chicken, and lamb (and the fact that we all had dogs), this sounded like a challenge to make dog food. However, we were informed that we would eating all these dishes afterwards.
Hence, I thought okay, maybe not dog food since we were going to be using additional ingredients that may not be as dog friendly (like salt).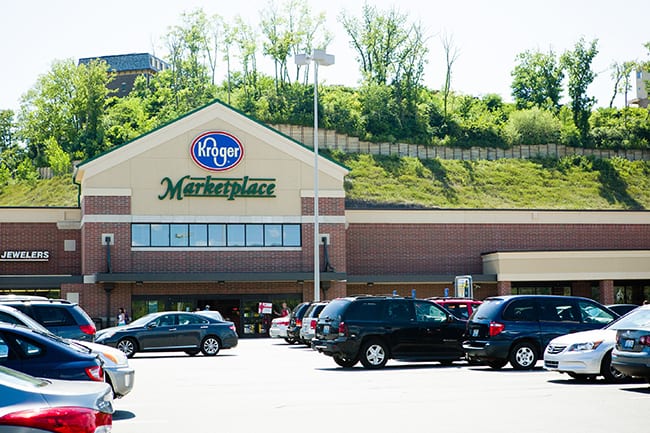 Shopping at Kroger
After a little recipe brainstorming we were whisked away to Kroger to gather our ingredients. It was really FUN and interesting shopping with a professional photographer following you around.
Living in LA, I'm used to seeing paparazzi crowd around celebrities. It was interesting being the one photographed. I felt like a superstar.
Other shoppers would turn their heads and see what we were up to. I just smiled and pretended it was nothing unusual.

With all our ingredients in tow, we headed to our next stop, a professional kitchen to cook up our inspired dishes!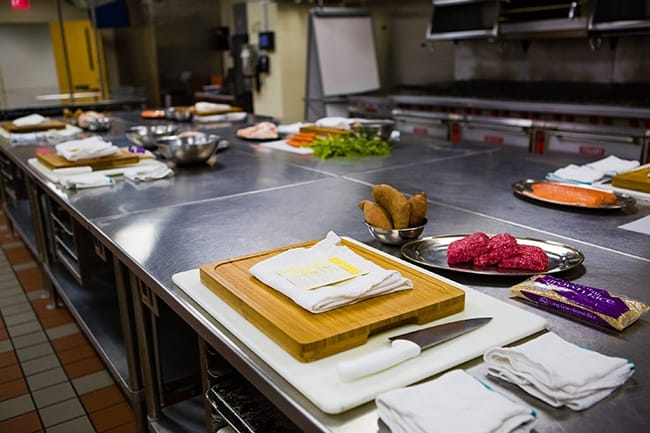 Recipe Challenge
With the help of 3 professional chefs, we had a little under 2 hours to complete our tasks.
The entire experience made me miss working in the kitchen. It has been a couple years since I lasted worked in a commercial kitchen.
I miss the hustle and bustle. The fire from the stoves, the heat from the oven, the sounds of chopping and chatter.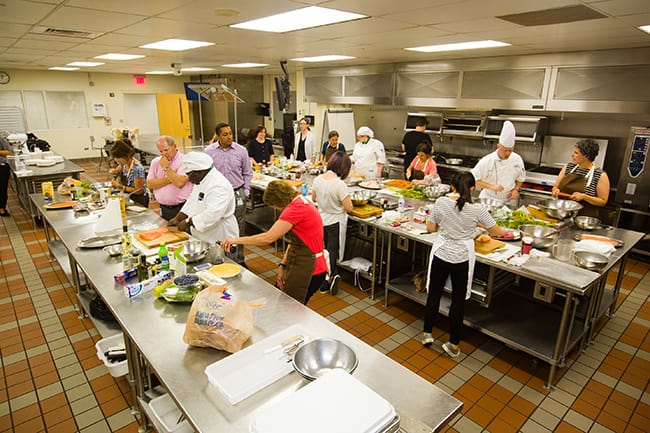 But one thing I definitely do not miss about commercial kitchens: feeling short. See me tippy-toeing to reach the table?
During my days in the bakery, I would have find creative ways to reach the table. Think milk crates and bags of flour- because the stepping stool was often no where to be found.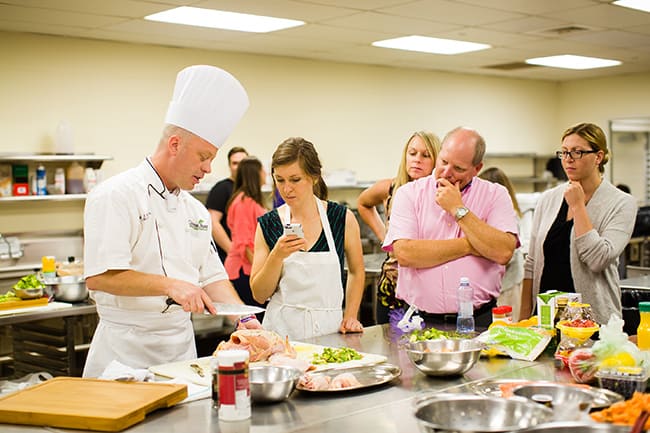 Chef Alan taught Becky how to break down a whole chicken. She captured it on video here.
You can also get the recipe to the scrumptious roasted chicken over barley vegetable hash on her blog.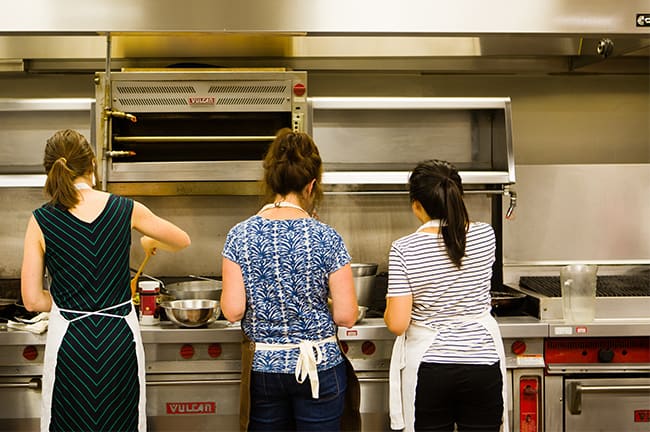 I ended up making lamb meatballs stewed in chili curry tomato served over a bed of sweet potato hash and brown rice.
Sounds delicious? Yes, I can't believe I actually enjoyed eating it.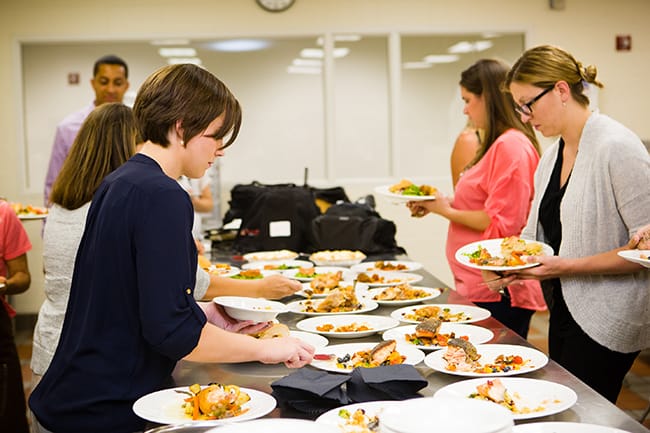 The Tasting
After the challenge, we presented our finished dishes and sat down for what seemed like a "Blogger Thanksgiving."
We sampled and ate everyone's delicious and beautifully plated dishes.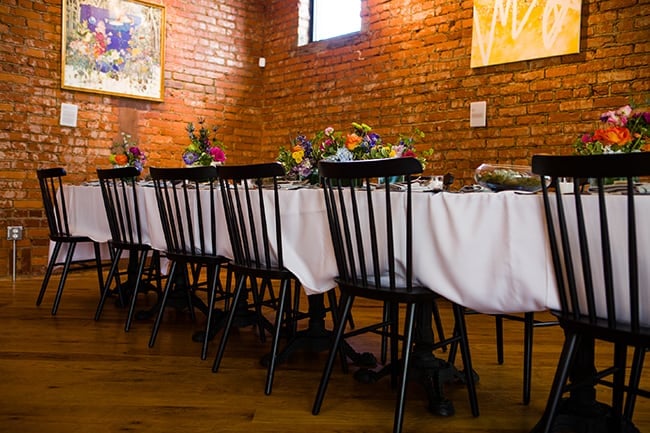 Later that evening we met up with our Kroger friends once again for a fabulous dinner at The Sleepy Bee.
We had been waiting for this dinner at day, anticipating Kroger's new product reveal!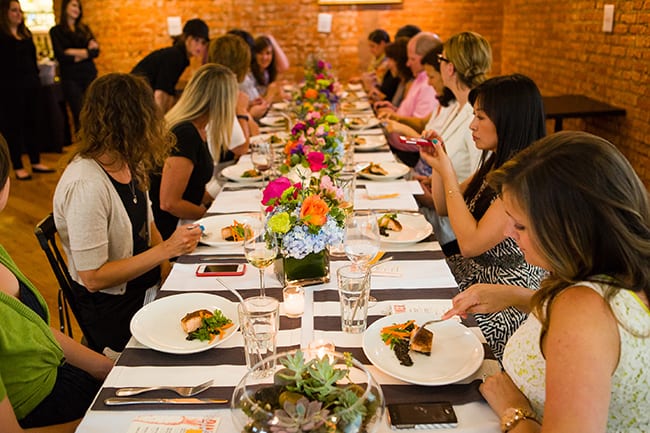 The food blogger in me never stops taking pictures of food. Before devouring each plate, I had to document it.
Each course was delicious and memorable. The menu showcased the main ingredients we had used in our morning cooking challenge.
We had pink peppercorn crusted salmon, braised lamb with shell beans (which was amazing, despite my preconceived dislike for lamb), and my favorite dish (naturally) dessert- grown up candy bar made with peanut butter, caramel, and chocolate.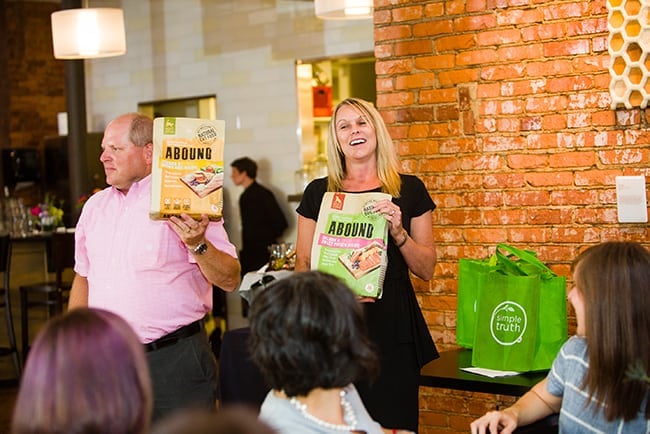 Abound Premium Pet Food
And FINALLY, during the meal our friends from Kroger revealed Abound, their new premium line of pet food. The proteins we prepared for lunch, as well as the ingredients that inspired dinner, are the main ingredients found in Abound.
Once the secret was out the bag, the reasoning behind our cooking challenge made more sense. We were creating dishes that would potentially feed to our families.
I don't know about you, but my family includes my little Charlie. I'm very particular with the food and treats I feed him. I don't have any children of my own yet, Charlie is my little dog child.
I want him to live a happy long life- which means I have to feed him quality healthy foods full of nutrients. Charlie is a picky eater. If it doesn't smell good, taste good, or look good to him- he won't eat it.
It's nice to know that Kroger is a company that is concerned with the ingredients and taste of their pet food. They spent close to two years perfecting this product.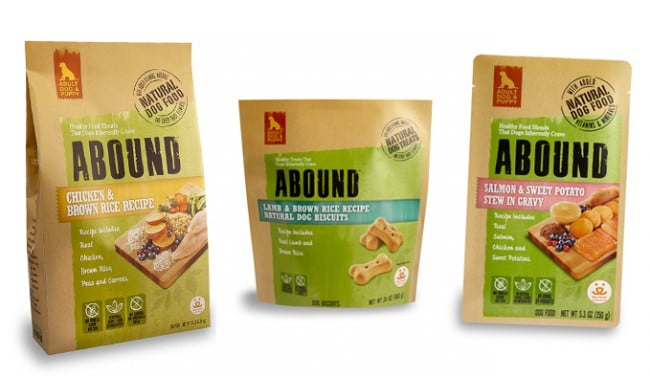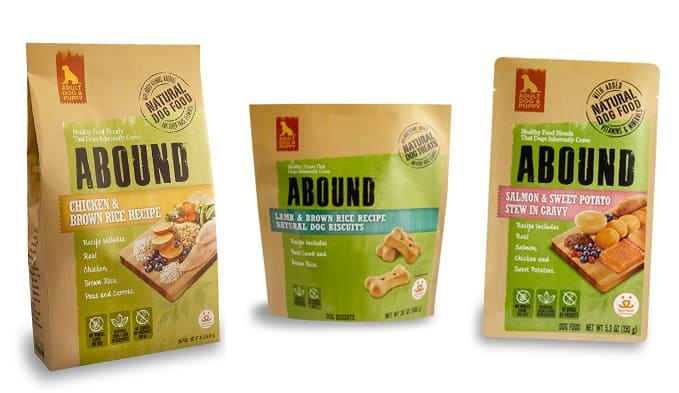 Just like humans, cats and dogs are also susceptible to allergies- primarily corn and wheat. Abound contains no wheat, corn, or soy fillers. The proteins (chicken, lamb, salmon) are the main ingredients. Abound offers dry and wet food and a variety of treats for both cats and dogs.
Charlie absolutely loves Abound's turkey, pea and berry jerky bites. I'm slowly integrating Abound's Chicken and Brown Rice Recipe dry food into his diet. I'll let you know how he likes it soon.
Interested in trying Abound for your own furry friend? Stay tuned! Next week, I will be hosting an Abound Pet Food giveaway! Until then, check out the Abound Pet Food website to find a retailer near you.
Note: The Kroger Company spans many states and operates under numerous banners. For California readers, you may know Kroger as Ralphs.
[Photos courtesy of Rudy Harris of The Married Photogs]