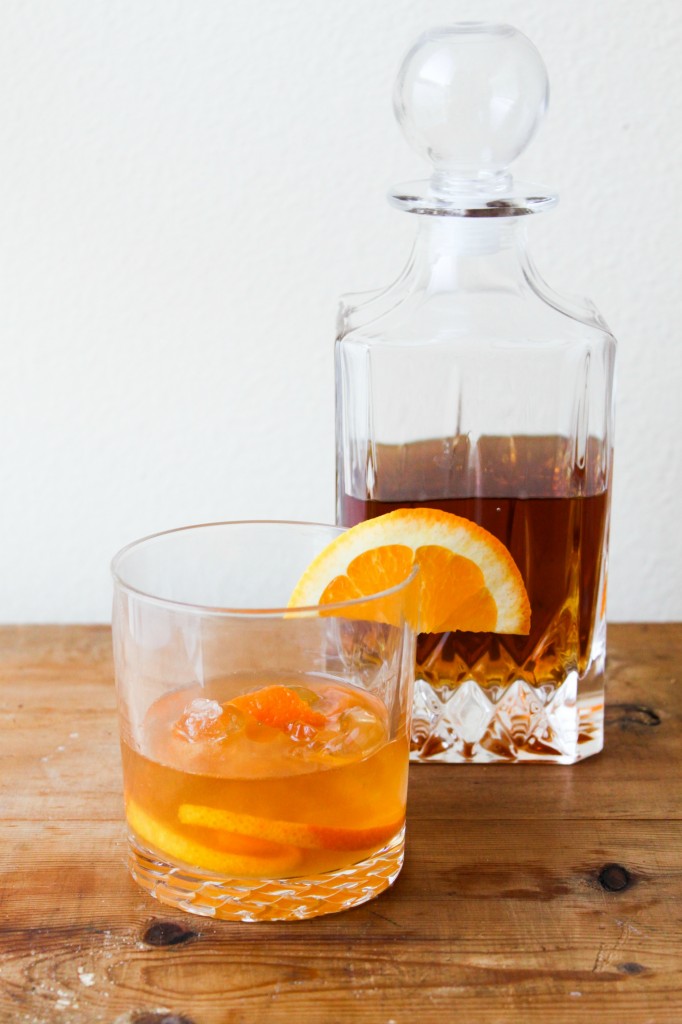 I'll have an old-fashioned, please.
Its only natural that this would be the first cocktail I would share.  There are many, countless versions of this beloved drink.  This is how I like to prepare mine at home.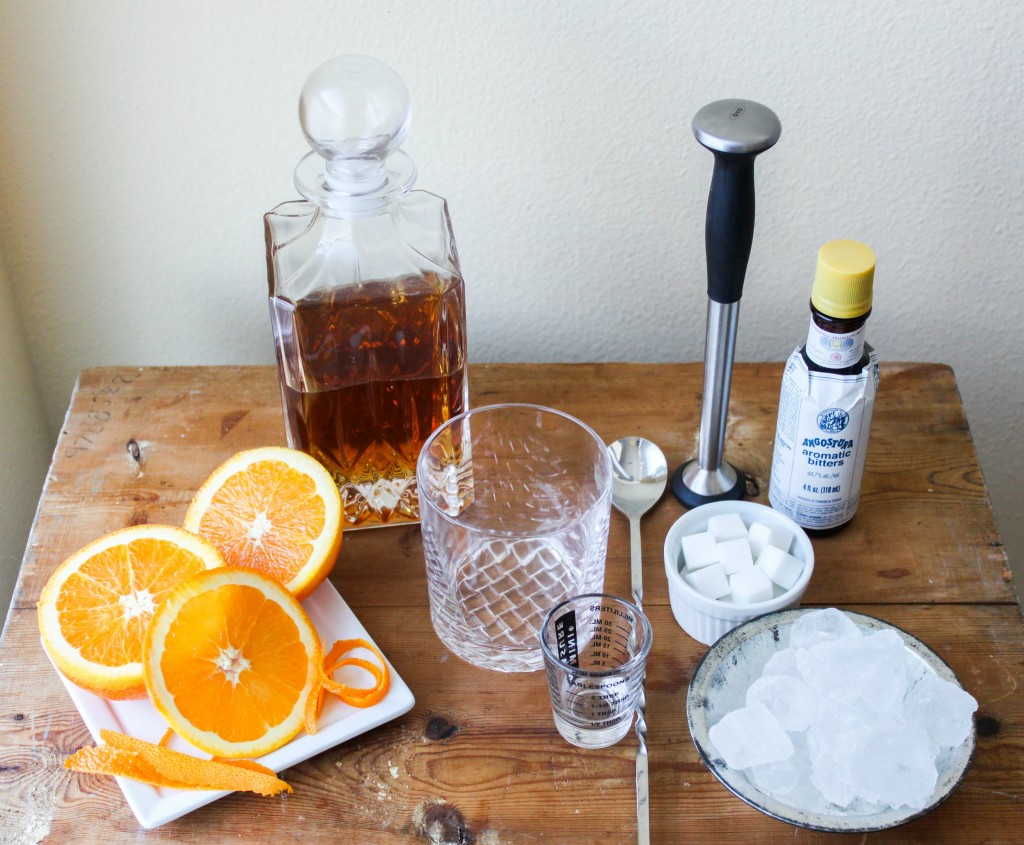 Old-Fashioned (serves 1)
Ingredients:
2 oz/4 Tbsp/2 shots bourbon/whiskey/rye of choice
orange slice
orange peel
2-4 sugar cubes
2-3 drops of Angostura aromatic bitters
large ice cube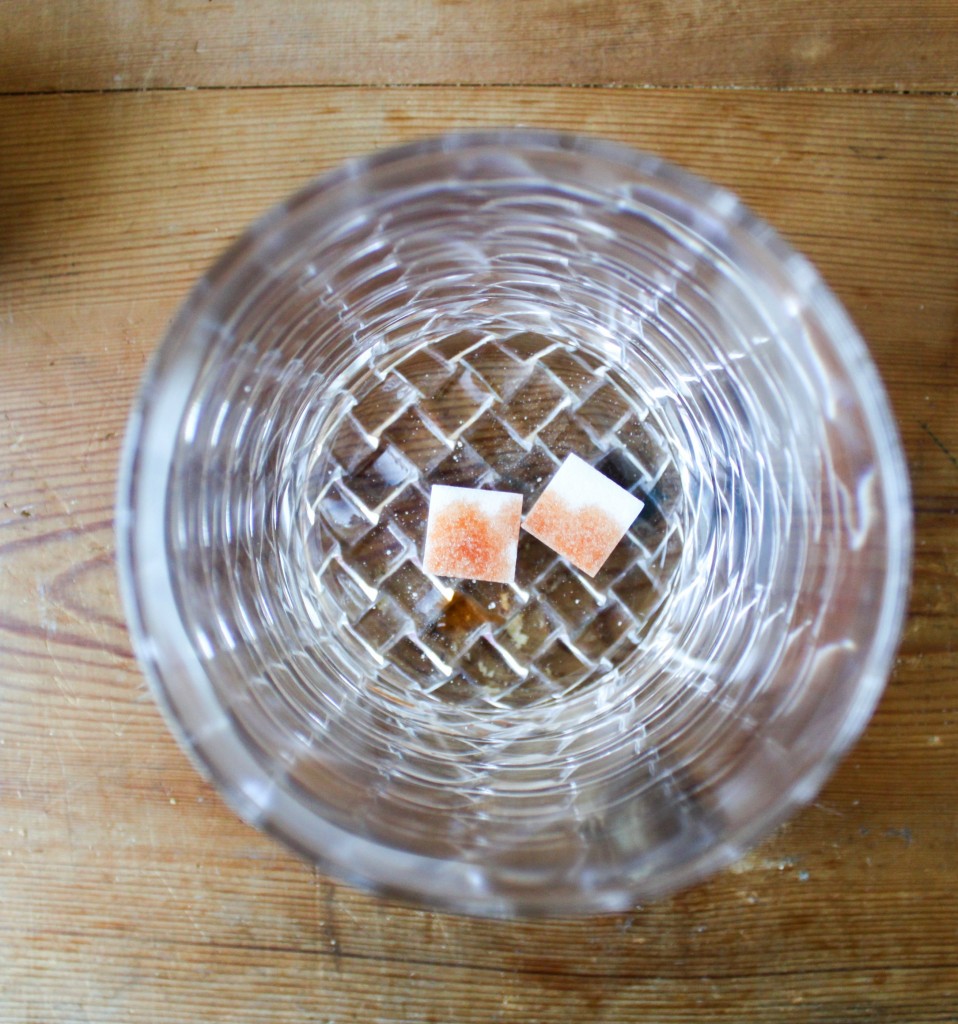 Two sugar cubes, more if you like it sweet.  Add 2-3 drops of bitters.  Don't overdo the bitters.  The bitters are to add complexity to the flavor profile.  Too much and the drink may be undrinkable.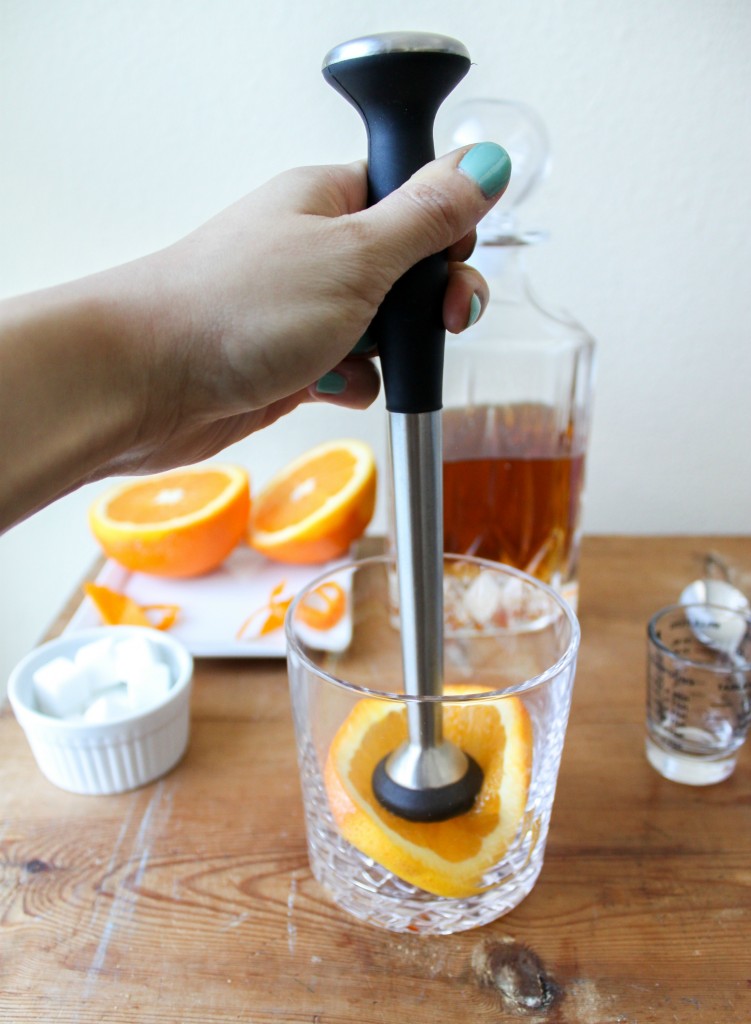 Add a slice of orange.  Muddle everything together until sugar cube has dissolved.  Don't forget to muddle the rind to get the orange oils out.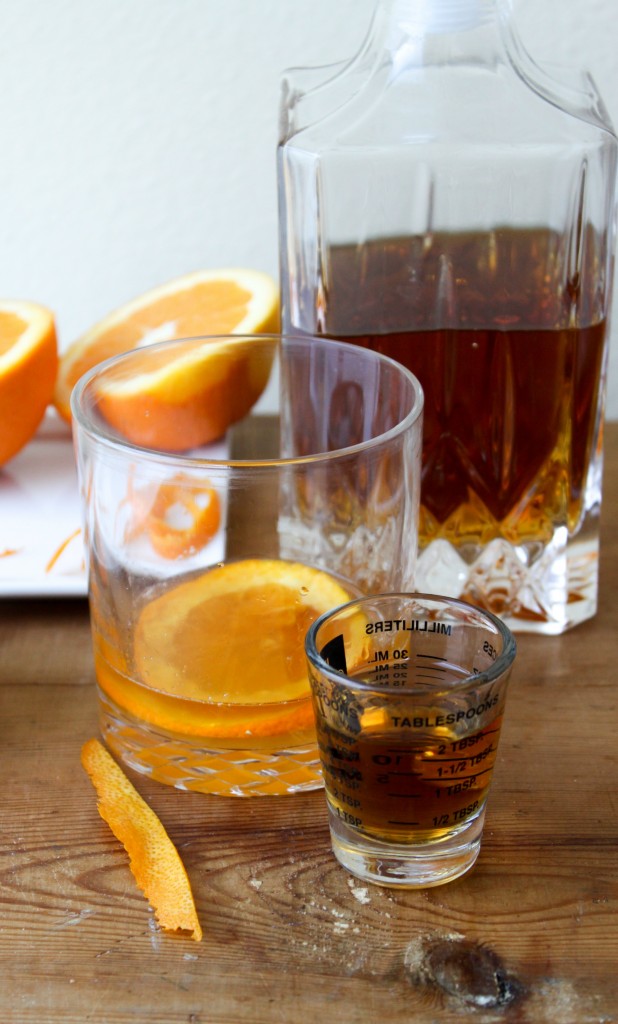 Add two shots ( 4 Tbsp or 2 oz) of alcohol of choice.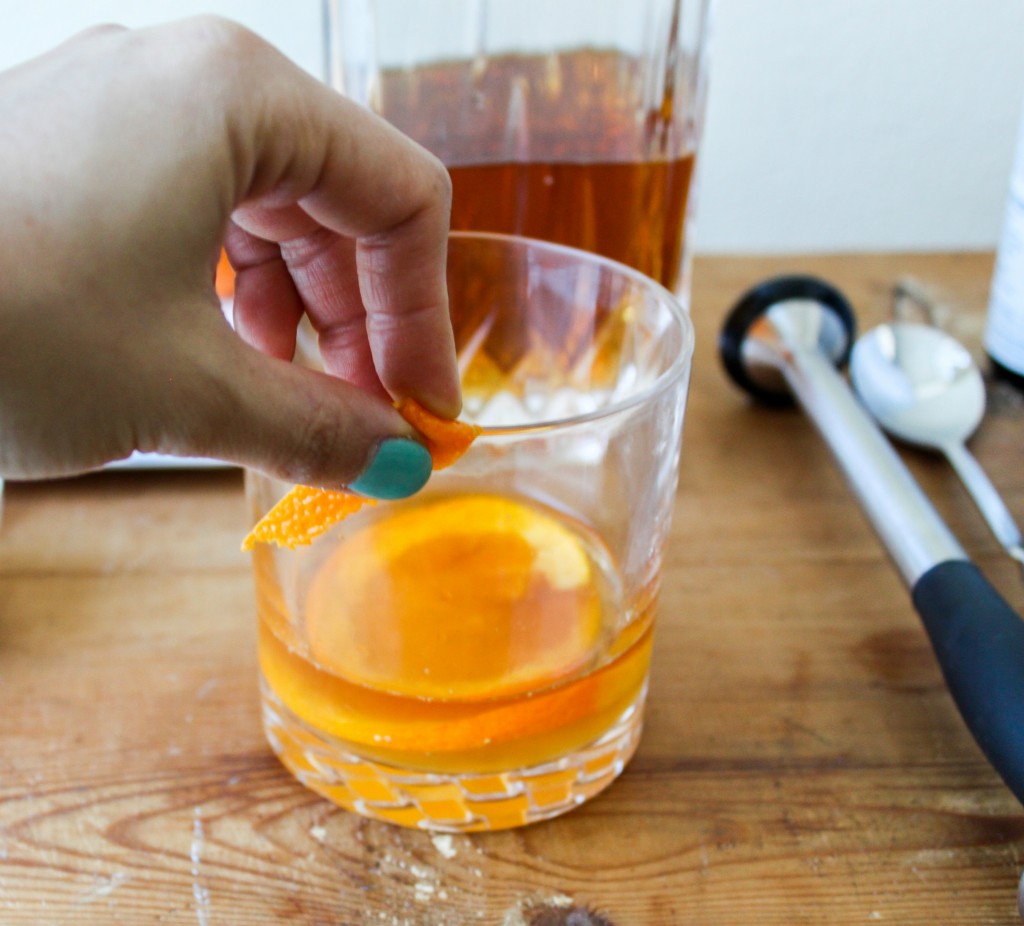 Rub orange peel around rim of glass to get orange oils and fragrance to release.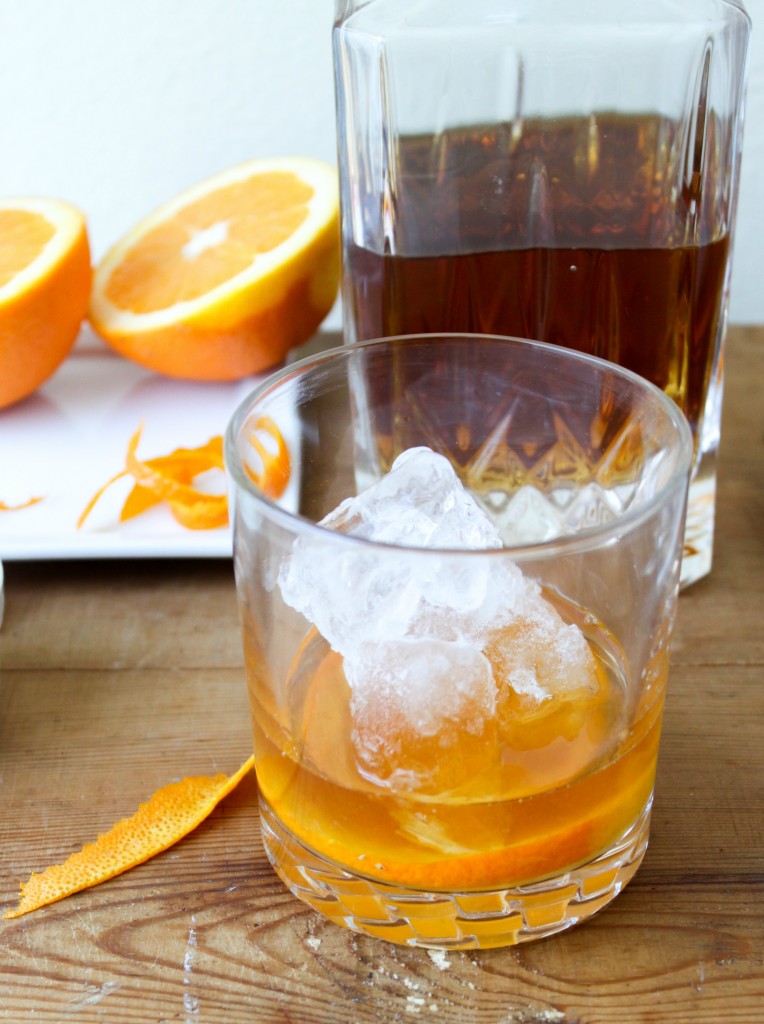 Add a large ice-cube.  Don't use small, crushed ice.  A large ice cubes melts slower, thus diluting your drink much slower.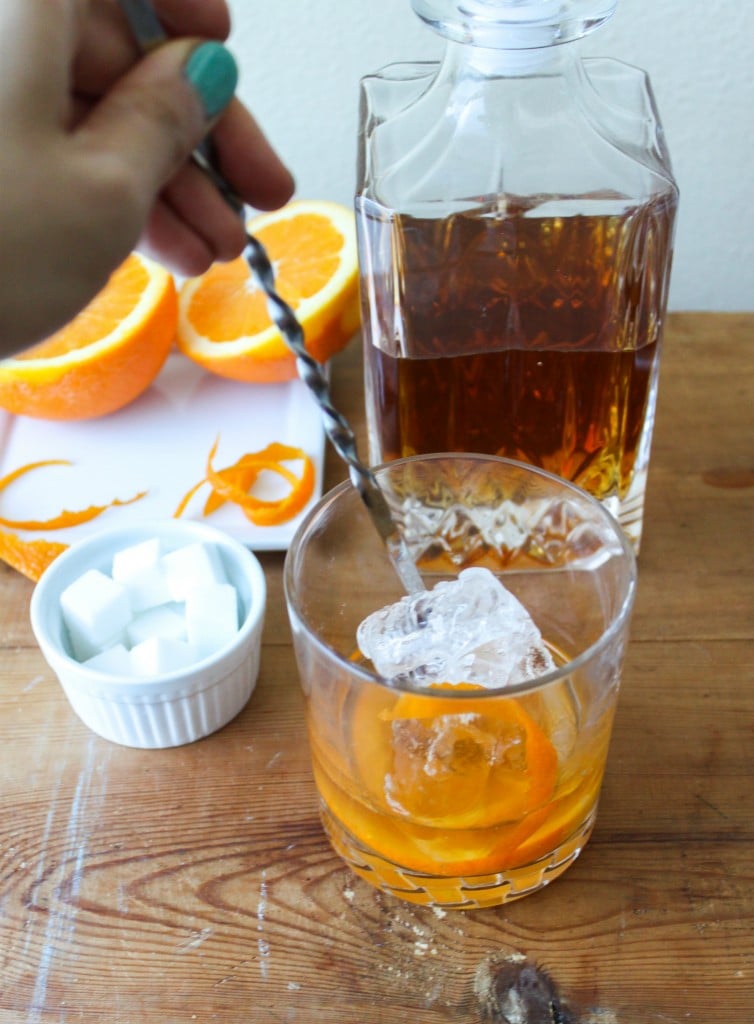 Drop in orange peel and stir contents of drink together.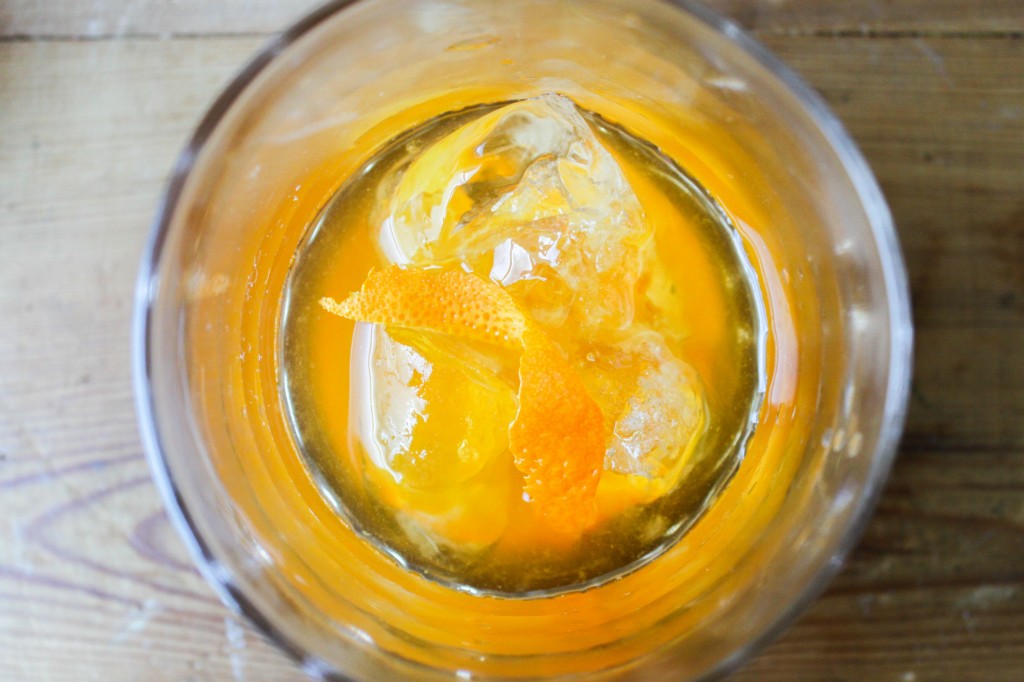 Voilà.  You are ready to enjoy my favorite drink.  Cheers!
How do you like to prepare your old-fashioned?  Do you add a cherry?  Add club soda? Share with me.  I'd love to know!