This boozy ice cream float features maple ice cream, whiskey, and root beer! It's an updated adult version of a classic childhood favorite.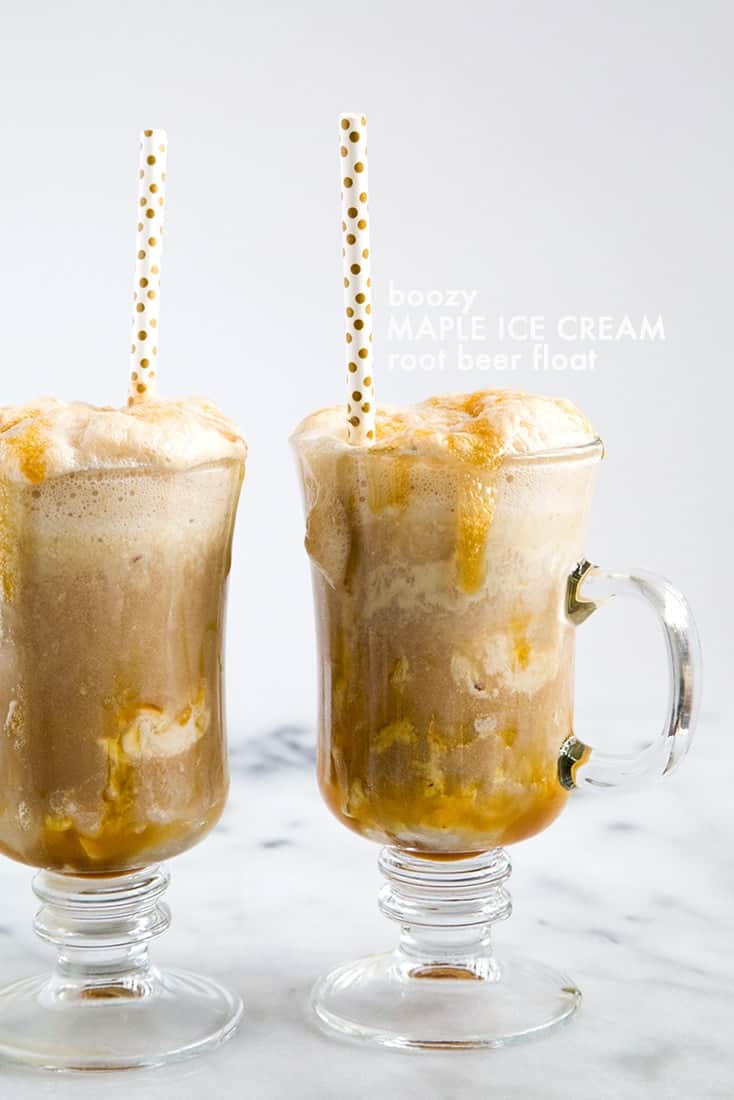 Let's face it. Thanksgiving is NEXT week. Even though I'm not cooking this year (yay! we've been invited to TWO, yes TWO Thanksgiving parties), I'm still stressing out.
I'm already feeling overwhelmed about our Christmas menu, New Year's Eve plans (or lack thereof), and the start of a brand new year.
Rather than let my brain go bonkers, when freakout moments strike, I head for the kitchen and make Alex and I these giant servings of boozy maple ice cream root beer floats.
As a child, root beer floats took me to my happy place. Years later, root beer with ice cream still does the trick.
With cooler temps finally the norm in Los Angeles, I've been wearing cozy pajamas (read: ALL-DAY) and sitting next to our fireplace in the evenings.
With the house all warm and toasty, chilly boozy beverages are very much welcome while we TV binge at night.
Boozy Maple Ice Cream Float
Just like regular root beer float, this is just as easy to assemble.
Drizzle some caramel (or maple syrup) in your serving glass. Add two scoops of maple ice cream and follow with 2 ounces of whiskey.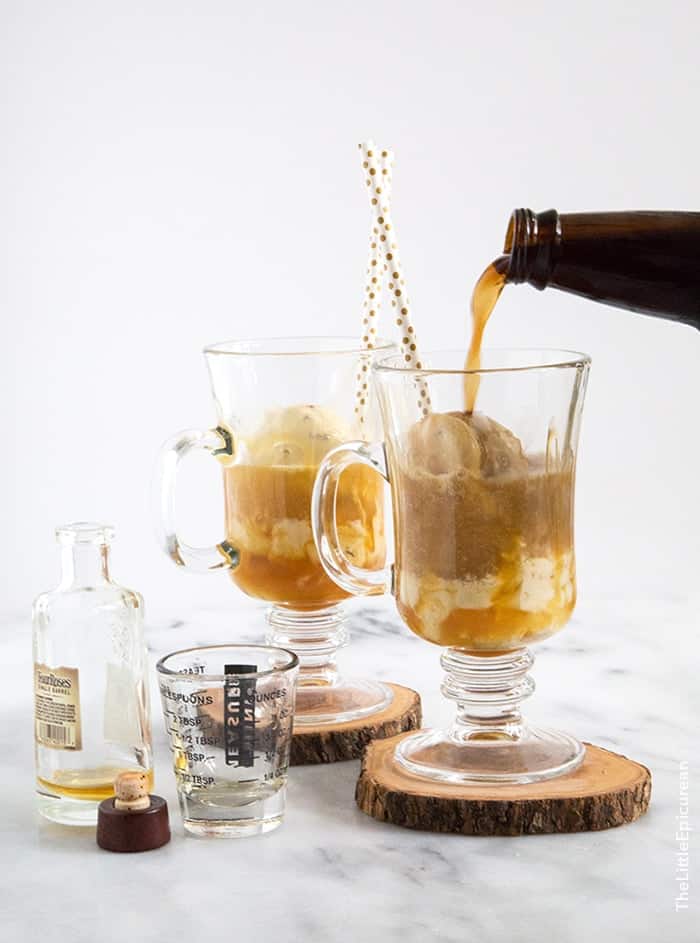 Top with super chilled, frosty root beer.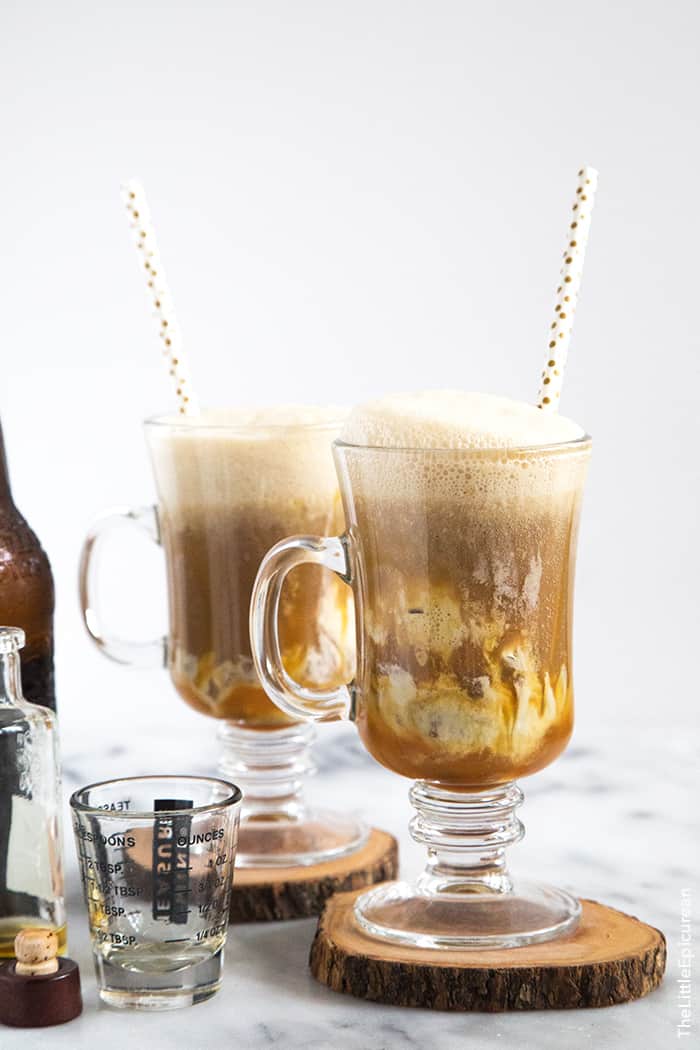 That's it. CHEERS! Drink up and enjoy. If you're feeling fancy, you can go ahead and drizzle so more caramel on top of the root beer foam.
Boozy Maple Ice Cream Root Beer Float
Yield: serves 1, multiply as needed
Instructions
Drizzle optional caramel sauce in serving glass. Add ice cream, follow with whiskey, and top glass with chilled root beer. Serve immediately.