When life gives you too many bananas, its only nature that you make banana bread. And if you happen to be really stressed out and freaking over calculus, you add a couple handfuls of chocolate chips into the batter.
Its been a very long time since I've taken any math courses. Its been almost a decade since I took (and successfully passed) calculus my junior year in high school. I thought that was the end of my math career, but here I am trying to fulfill pre-med prerequisites at 27.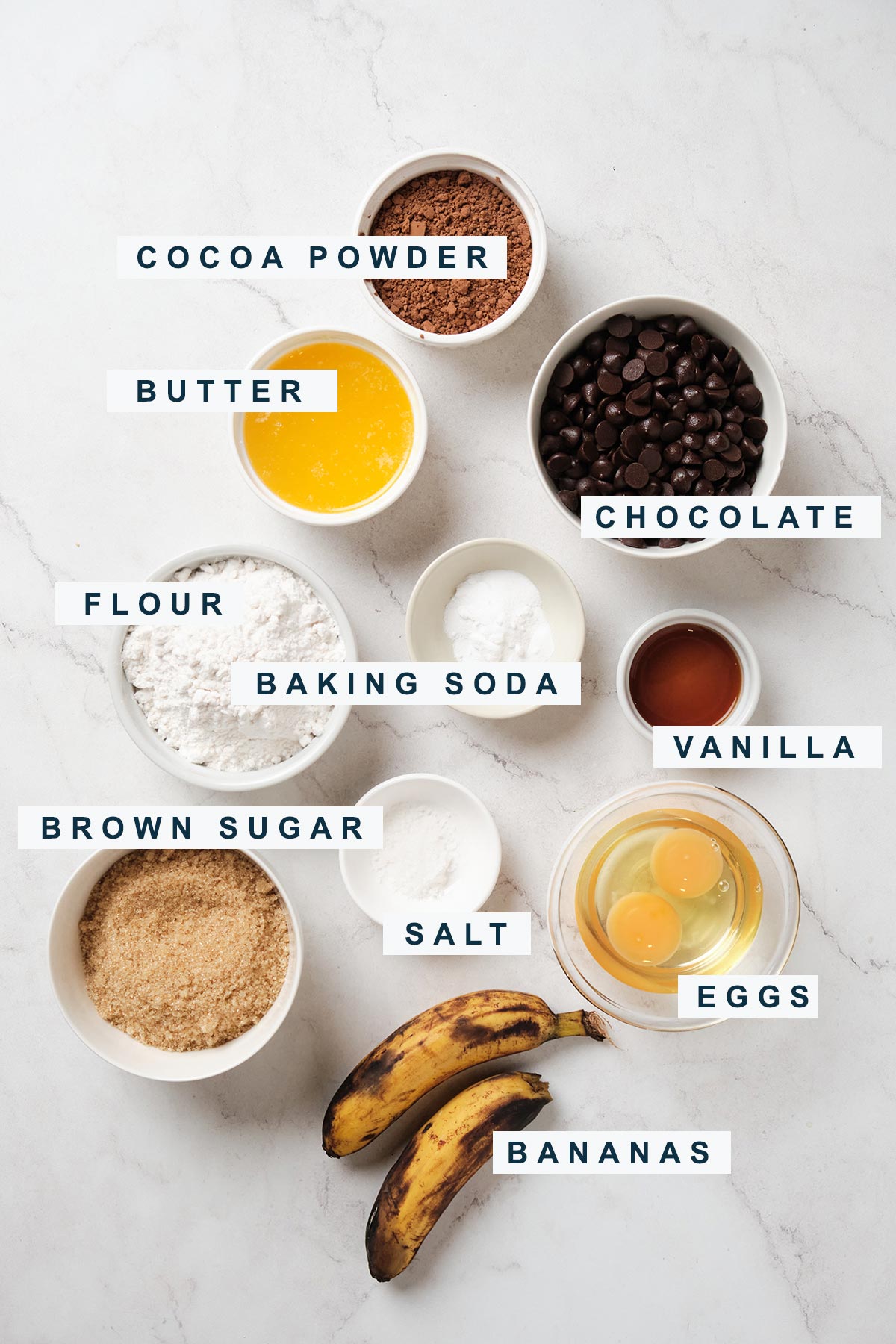 I loved math as a child. This probably stemmed from my dad being a math genius. From basic arithmetic in elementary school to integral and vector calculus in college, my dad could always help me out with my homework. Just last week I called him up in panic over an equation I deemed impossible. No matter what time of night, he'd willingly accept the challenge and show me how easy the problem was to solve.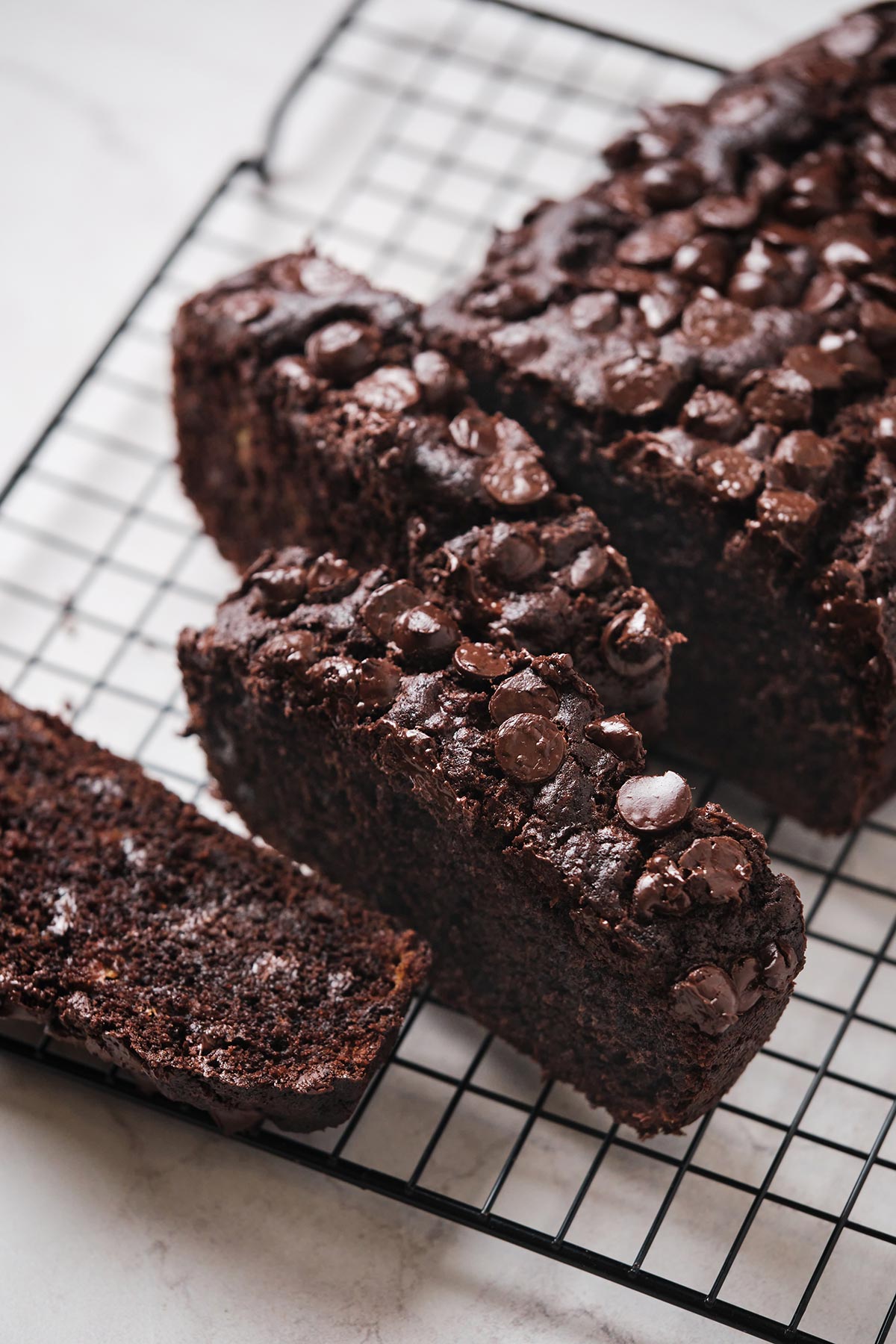 In a way, my dad is sort of like banana bread. Banana bread never fails you. I've never heard any banana bread horror stories. Banana bread is always sweet and delicious. The way its aroma fills every nook and cranny of the kitchen and surrounding rooms is absolutely intoxicating. And more than anything, banana bread is comforting and makes you feel like the world (or math) isn't as cruel and confusing as you once thought.
Double Chocolate Chip Banana Bread
Yield: makes one 9x5'' loaf
Ingredients
1 ¼

cup

all-purpose flour

(162 g)

1

tsp

baking soda

½

tsp

kosher salt

⅓

cup

unsweetened cocoa powder

(30 g)

½

cup

unsalted butter

(113 g), melted

¾

cup

dark brown sugar

(150 g), packed

2

large eggs

2

tsp

pure vanilla extract

2

very ripe medium bananas

(205 g), mashed

1

cup

semisweet chocolate chips

(170 g), or roughly chopped chocolate, divided
Instructions
Preheat oven to 350 degrees F. Grease 9×5" loaf pan with butter or baking spray. Set aside.

Whisk together flour, baking soda, salt and cocoa powder.

In the bowl of a stand mixer, beat melted butter and brown sugar until well combined. Beat in the eggs and vanilla. Mix until combined.

Add in mashed bananas. Mix until well combined. The mixture may look curdled after adding the banana.

 Add in dry ingredients and mix on low speed until almost combined.  Add 3/4 cup chocolate chips and fold to combine.

Transfer batter to the prepared loaf pan. Sprinkle remaining ¼ cup chocolate chips on top. Bake for 55-60 minutes until the toothpick inserted in the center of the bread comes out clean. Remove from the oven and let rest for 10-15 minutes before turning the bread out of the pan. Cool on a wire rack before serving.